Peach Street Distillers
OK, so we're not superheroes. We're just a group of guys who can't stop tinkering, tasting, concocting, tasting and pushing ourselves to create the most inspired and impressive spirits imaginable.  And we do it all the hard way – The right way, from the grain to the glass. We experiment.  We fail.  We get inspired and start experimenting again.  There's nothing particularly easy about it.  But we've found that hard work tends to pack the best punch, and easy always leaves a bad taste in our mouth.
Colorado Straight Bourbon Whiskey
Silver Medal 2019 American Distilling Institute
Made from sweet Western Colorado corn, pure Rocky Mountain water and a healthy dose of old fashioned tomfoolery. We mill and cook the corn by hand, air  ferment it and distill the mash just once in our Christian Carl brandy pot with a column still. From there it rests in barrels of American oak for two to five years.  Each batch yields just three barrels, which we think is fair to call small.
Availability: Year round
5 Year-Colorado Straight Bourbon Whiskey
Our classic Colorado Straight Bourbon aged for 5+years and bottled from a single barrel, hand-selected by our distillers for its unique character.
Availability: Year round
Bonded Colorado Straight Bourbon Whiskey
Bottled in Bond! Our classic Colorado Straight Bourbon aged 4 years and bottled at the bonded proof of 100.
Availability: Year round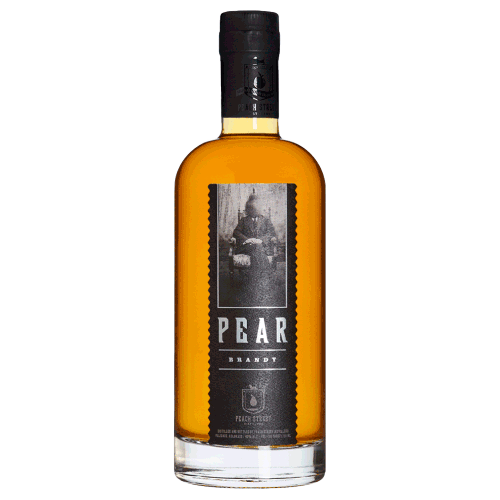 Pear Brandy
Each bottle is made from about 20 pounds of pears, every one of them from right here in Palisade. We get them when they are too ripe to go to market, a process that allows us to save 200,000 pounds of Bartlett pears. We take those beauties, air ferment
them and distill them just once before aging in 100-gallon French and American oak barrels.
Availability: Year round
Peach Brandy
Twenty-six pounds of fresh Palisade peaches gave their all to make you this beautiful brandy.  They've been called the best peaches on Earth, the pride of some of the most dedicated farmers west of the Mississippi, and here represent the best of what Palisade means to the great state of Colorado. Raise a glass out of respect.
Availability: Year round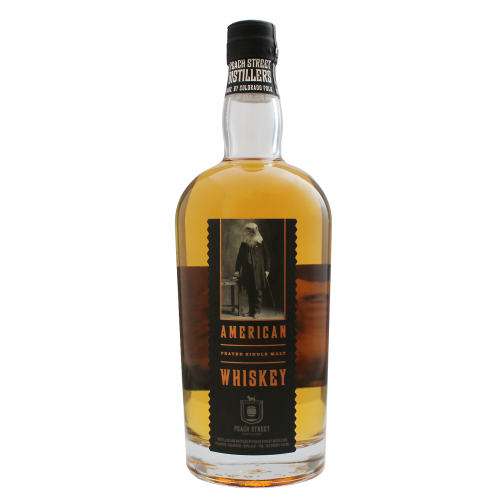 American Single Malt Whiskey
Our American Single Malt is nutty, faintly salty with a hint of sweet and
wonderfully complex. Yep, that sounds like us.
Availability: Year round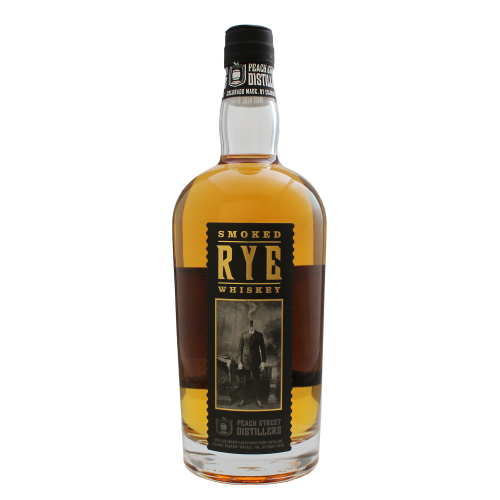 Smoked Rye Whiskey
A deep, smokey rye that ain't for the faint of heart. But the faint of heart don't come around here much anyway.
Availability: Year round
Jackelope Gin
Hand-picked juniper berries from the high desert of Colorado's western slope are infused in our Armangac Gin still to create the heart of our Gin series.
Availability: Year round
Jackelope & Jenny Gin with Pear Spirits
What happens when you marry an already brilliant Colorado gin with an equally genius Pear Eau De Vie? Jackelope and Jenny. A perfect marriage of wood, fruit, botanics and citrus with incredible aroma and a complex flavor profile, this spirit proves itself alone and in cocktails.
Availability: Year round