Stout
STOUT was created in the spring of 2017 by two men who were sick of bad Bloody Mary's. They had a vast knowledge of the brunch scene and oddly enough, packaging. For years the two critiqued and complained about Brunch restaurants and poorly set-up packaging displays at local retailers. One day it hit them and they realized they could fix the bad Bloody Mary problem.  Jeff had written about them for years and Craig knew what it took to create the package and marketing around it. Combining their skills they set-out to create a blend that was not only unique from the rest but also vegan, gluten free and organic.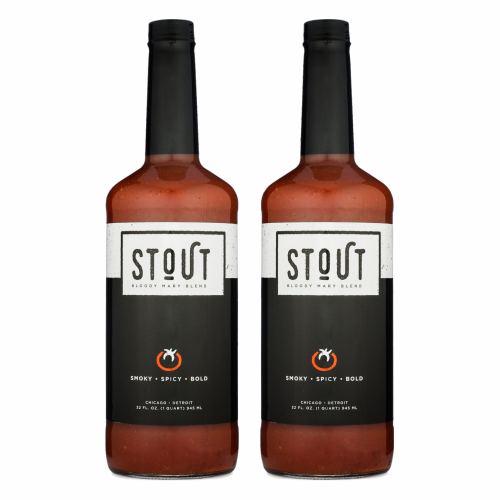 Stout Bloody Mary Blend
This bold blend delivers a heavy punch of spice and a bit of smokiness. The blend is also Vegan and Gluten Free. We love pairing it with Tequila, Vodka or Mezcal. Try it with your favorite spirit and we promise you won't be let down. Take it from the experts.
Non-alcoholic

Only 25 calories per serving

Low Sodium

Vegan & Gluten Free
Availability: Year round