Sati Soda
The entire focus of the company is on producing a truly healthy soda.  Basically, Sati intends to disrupt the notion that soda is unhealthy to consume.  So they set out to change the way people think about soda and made a clean, all natural soda with ingredients that are naturally functional… delivering subtle but noticeable results  Formulated by a PhD in Food Science, the hemp and herbal extracts are blended to enhance the slightly sweet/tart, refreshing taste.
Currently, Sati makes 3 varieties –ENERGY for a natural lift, CLARITY for increased mental clarity and focus, and CHILL for a naturally relaxed feeling.  Many of our fans drink them like this: ENERGY -in the morning, CLARITY -at noon, CHILL -at night.
The conventional soda market is either way too sweet at 30-40g of sugar, or tasteless bubbly water at 0g of sugar  The middle ground has always been diet soda with artificial sweeteners like Aspartame, sucralose, xylitol, or stevia, all highly questionable ingredients in terms of human health.  Sati Soda uses organic cane sugar at just 9g and only 40-45 calories.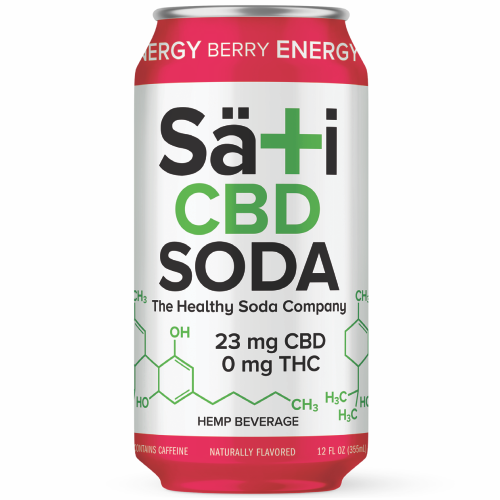 Energy Berry – CBD Soda
Exclusive energy formula pairing berries with 23mg of CBD and 0 mg of THC with less than 20 mg naturally occuring caffeine (80% less than a cup of coffee).
Availability: Year round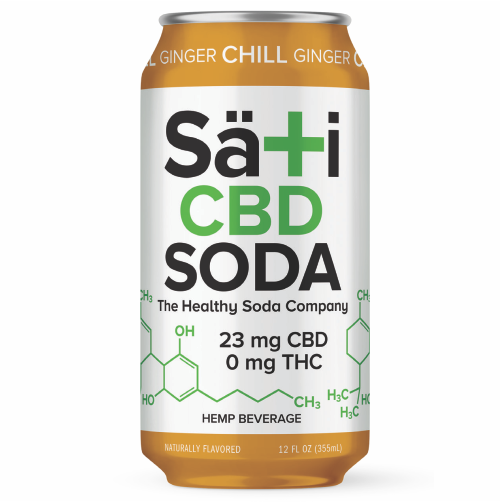 Chill Ginger – CBD Soda
The unique proprietary blend of ginger and 23mg of CBD and 0mg of THC.
Availability: Year round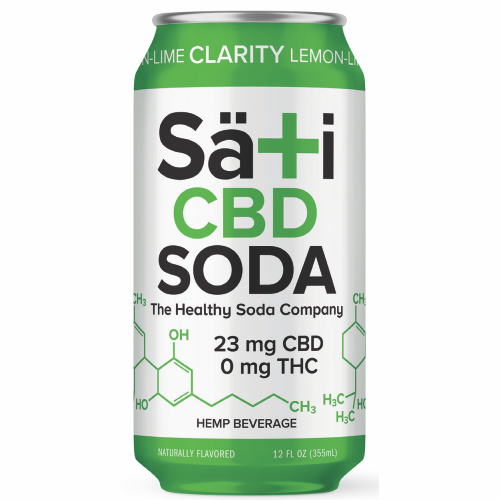 Clarity Lemon Lime – CBD Soda
Lemon-Lime together with 23mg of CBD and 0 mg of THC.
Availability: Year round