Two Roads Brewing
Some look at the idle, old manufacturing buildings that dot the landscape throughout New England and see blight. When we saw the proud old "U.S. Baird Building", we saw a beautiful symbol of America's past manufacturing might, and the opportunity to revitalize a great piece of history! (Not to mention an ideal building for a brewery.) Two Roads Brewing has everything from a large tasting room to enjoy our beers, to enough space for events and private parties.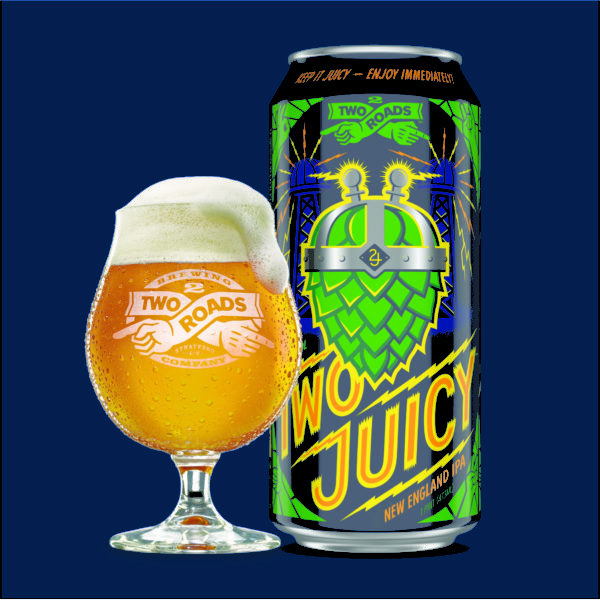 Two Juicy – New England IPA
Two Juicy is an unfiltered, cloudy "New England IPA" that uses generous amounts of Hallertauer Blanc, Citra & Mandarina Bavaria hops.  The result is a "juicy" , fully-charged DIPA with notes of grapefruit, pine, lychee, orange & tangerine against a soft malt backdrop.
Availability: Year-round • ABV:8.2%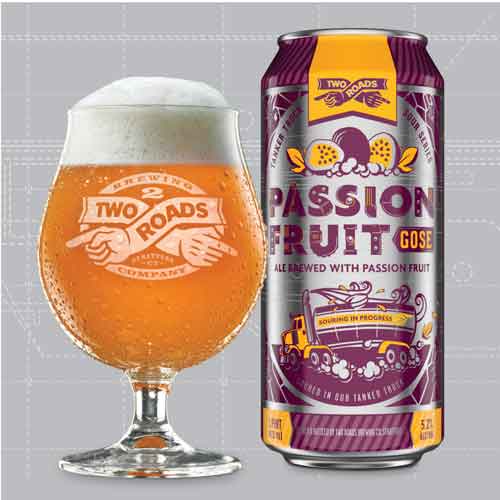 Passion Fruit Gose – Ale Brewed With Passion Fruit
Two Roads is driving a tanker truck down a road less traveled with Passion Fruit Gose (pronounced Go-Zuh).  We kettle soured this ale in our own tanker truck trailer – a former milk tanker (like the one on the front label) – that's parked right on the ground of our brewery!
Featuring a nose of BIG tropical fruit, the taste of light wheat and perfect harmony of tartness and sweet fruit that's mingled with a hint of salt to really bring the flavor to life, this tanker truck-soured gose is the perfect route to refreshment.
Availability: Year-round • ABV:5.2%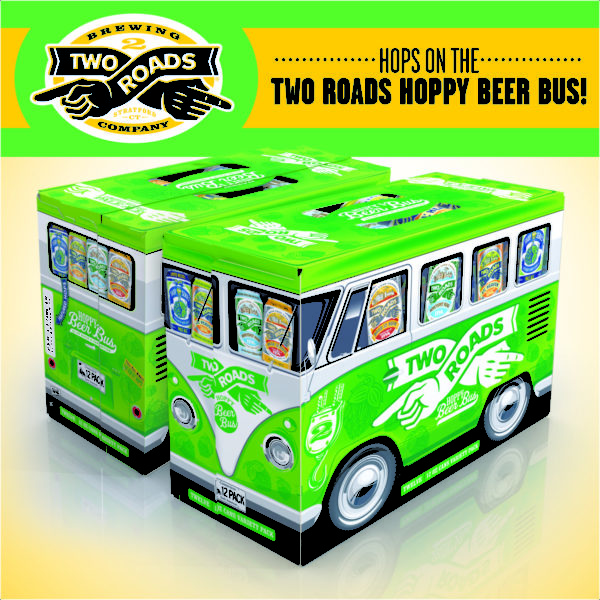 H2Roads Variety Pack: Beer Bus
The Two Roads "Beer Bus" 12-Pack features 3 cans of 4 deliciously hoppy beers, including a limited release pale ale that ins only available in the "Beer Bus" packages – all aboard a unique package that's great for displays and guaranteed to get attention!  The Beer bus features 3 of our core IPAS and a limited release SHOP (Specialty Hop) Series beer that will feature unique hop varies on a rotating basis.
Availability: Year-round • ABV:Various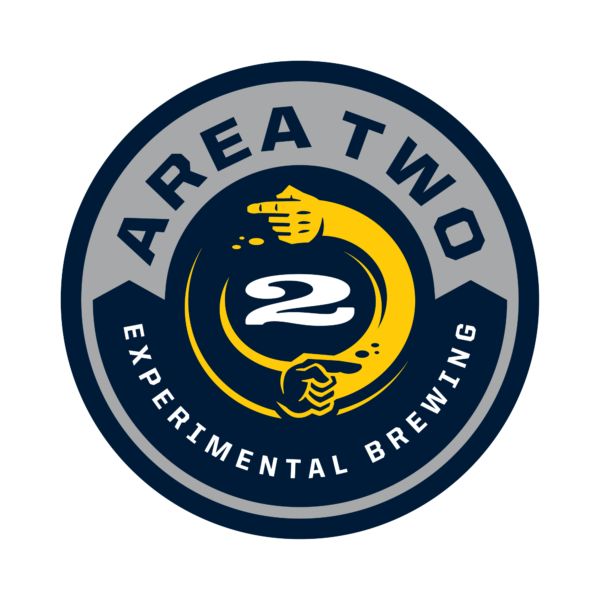 Area Two-Experimental Brewing
Area Two is a sour, barrel-aging and experiment brewery from Two Roads Brewing Company with focus on the wild and spontaneous. According to our Master Brewer and co-founder Phil Markowski, "Area Two will be a brewery of boundless experimentation," meaning that "we will continue to innovate, redefine and stretch the definition of beer."
Check out what's always new and rotating from Area Two for our newest, experimental offerings!! Link: https://tworoadsbrewing.com/areatwo