Ska Brewing
Somewhere out in Colorado, in the year nineteen hundred and ninety-five, two guys named Dave and Bill learned that while they loved gulping down good beer, they weren't yet old enough to buy it. They figured an answer to their quandary would appear if they drank enough and listened to enough thinking music, also known as Ska. On the second Skaturday of Skatember it hit them. If they brewed their own beer they'd have all the beer they could ever want. And while they were at it, why not brew the most magnificent suds ever quaffed in their neck of the woods…or any other neck for that matter. Elsewhere in the world forces were conspiring to conglomerize and corporatize all of beerdom. Wheels were in motion to turn what was once an art mastered by those attracted to the science of handys, into a mechanized mire of swill so sullen it zombifies all who drink it. The black clouds of an evil empire were gathering, with one singular, maniacal mission – take total control and destroy the craft of brewing forever. Little did our heroes know that it would be up to them to save us all and make the world safe for good tasty beer once more…
"It takes characters to brew beer with character"
Check out our selection of Ska below!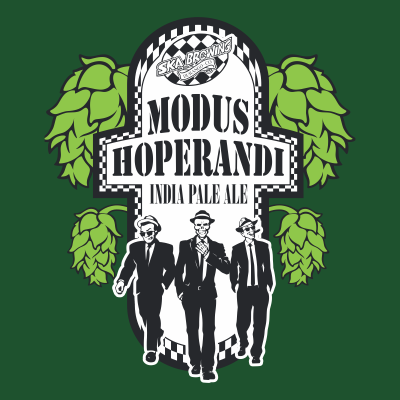 Modus Hoperandi IPA
It's old-man bitter.
A mix of citrus and pine that will remind you of the time you went on a vision quest and woke up in a pine-grove full of grapefruit trees.
An American-style India Pale Ale with a deep golden-orange color. Bitter and hoppy, with a surprisingly smooth finish.
Availability: Year round • ABV:6.8% • IBU:88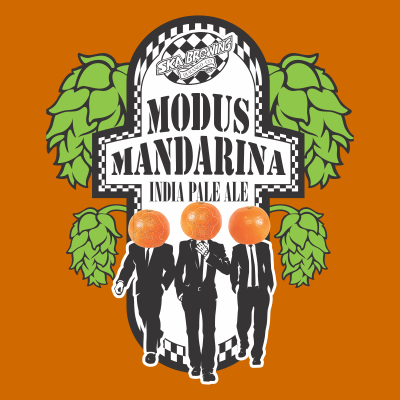 Modus Mandarina IPA
Orange you glad we listened? Now available in cans, year-round.
A unique twist on Modus Hoperandi, this citrus IPA is dry-hopped with a generous portion of Mandarina Bavaria hops and brewed with sweet orange peels.
Availability: Year round • ABV:6.8% • IBU:88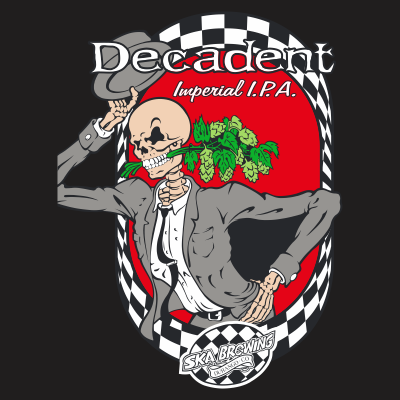 Decadent Imperial IPA
It's a Celebration.
Imagine celebrating some huge, momentous occasion and then imagine drinking the liquid equivalent of that celebration every day.
Citrus aroma prevails. Mounds of fresh hops and caramel malts explode upon the palate. Originally produced to celebrate our tenth year in business, this Imperial IPA hides nothing of our tendency toward self-indulgent behavior.
Availability: Year round • ABV:10.0% • IBU:80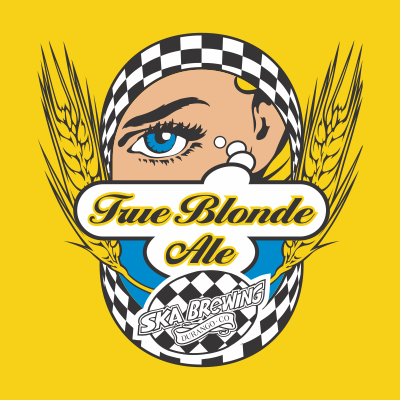 True Blonde Ale
A Smooth and Sexy Brew.
Like golden waves of yeast crashing on a golden beach of golden sand with golden taps spewing golden beer that's smooth as gold.
A Crisp Blonde Ale. Golden in color, medium in body—she's brewed with the help and the honey of Durango's Honeyville™ bees.
Availability: Year round • ABV:5.0% • IBU:20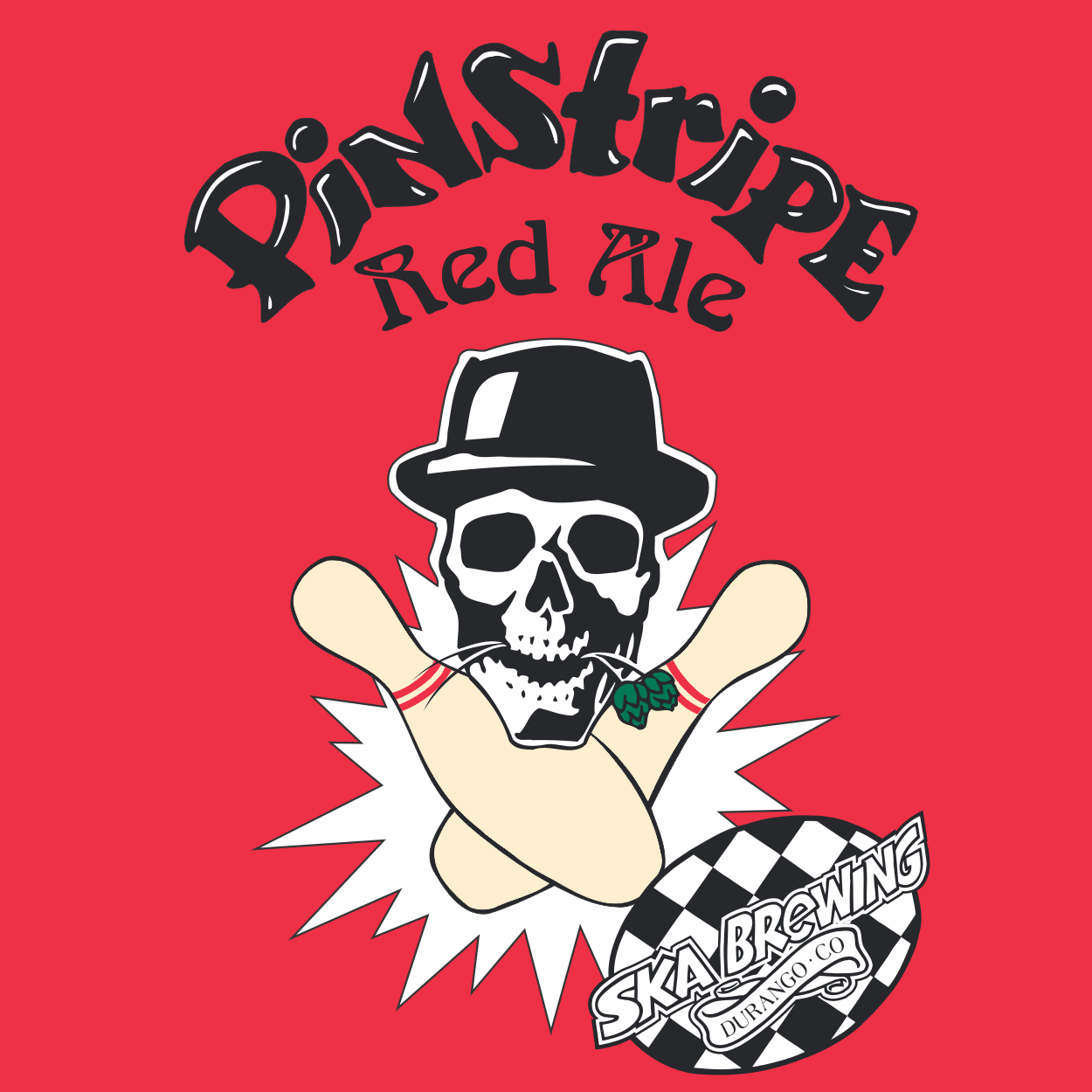 Pinstripe Red Ale
Puts you in a certain mood.
Kind of like waking up to realize you are the king of your own country, one where there are waterfalls of beer all over the place.
Waterfalls of Pinstripe Red Ale. Brewed with caramel malts and Liberty hops, it has a slight fruity finish and will dance with your tastebuds till last call, then take them home and not get weird about it the next day.
Availability: Year round • ABV:5.2% • IBU:30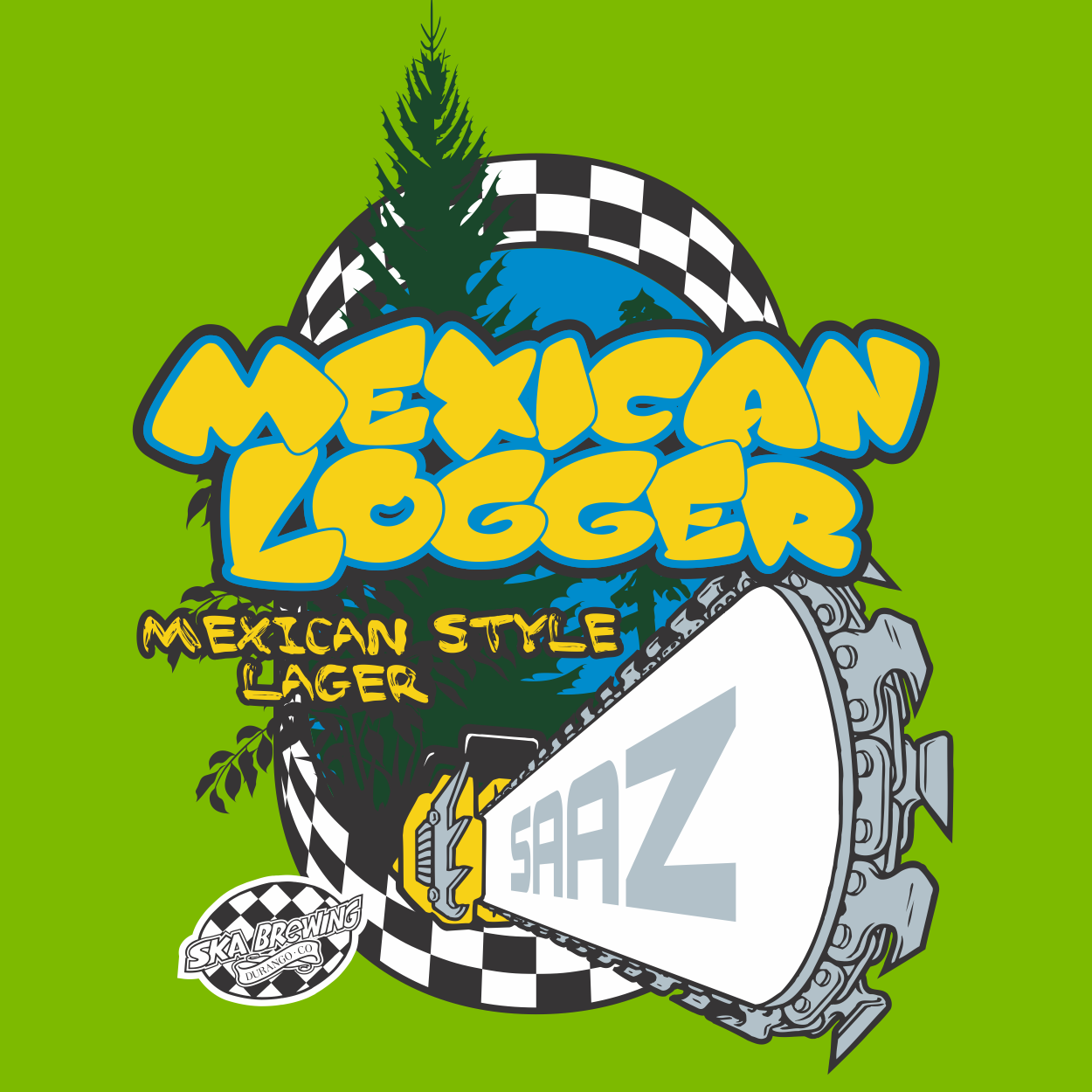 Mexican Logger
Hard-working Refreshment.
Some beers work a little harder than others for your enjoyment. This one chops down trees all day for it.
The perfect Mexican Lager. Light and refreshing, it really hits the spot after a long day of brutal chainsaw work.
Availability: Seasonal • ABV:5.2% • IBU:20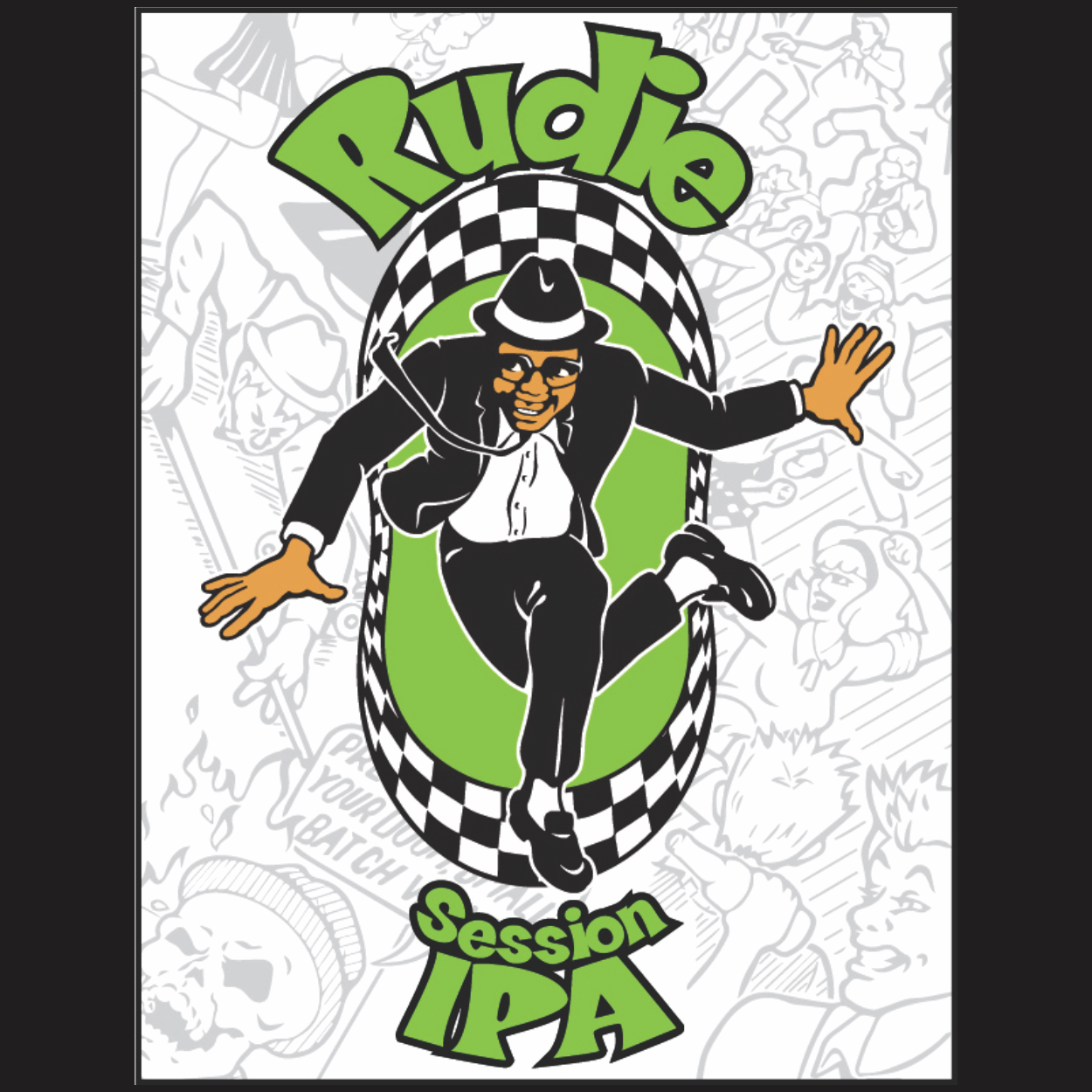 Rudie Session IPA
A brew you can drink for breakfast.
A beer to reward yourself with after a hard day's work.
or if your hard day's work is mowing the lawn, consider drinking on the job.
Availability: Year round • ABV:4.5% • IBU:45