Sixpoint
Whether it is a Craft Ale, Crisp Lager or Cycliquid – each of Sixpoint's beers are a unique Sixpoint creation. The fountainhead of their creativity is not confined to the shackles of "style guidelines" because style simply has no guidelines. Style is boundless, amorphous, restless.  Sixpoint does not reverse engineer their formulations, but instead "proverse" engineer them. Before there is a description, there is an intent, and the intent produces a concept, and the concept manifests itself in a formulation. But Sixpoint has listened to their fans, and since they've asked for more help deciphering their creations, they've offered names of styles many beer fans are familiar with. However, whichever beer style a Sixpoint most closely resembles, each creation is distinctly its own.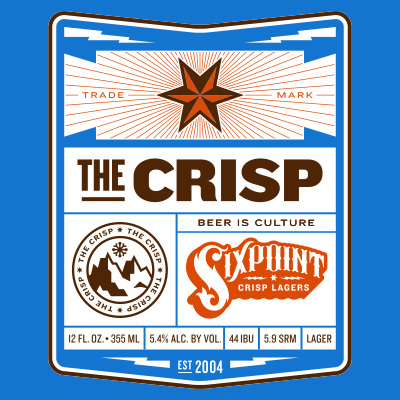 Crisp – Pilz
When the Mad Scientists emerged from underground, the quest for a new formulation went from obsession to reality. What do you get when you fuse old world craftsmanship with new, clean, & bold flavors from right raw materials? The Crisp. It's Mad Science.
Availability: Year round • ABV:5.4% IBU:44
Resin – IPA
Resin is an ode to the sticky quintessence of hops – we extracted the alluring nectar from every precious citrus, pine, dank and herbal cone and channeled it all into one vessel. Now that's Mad Science.
Availability: Year round • ABV:9.1% IBU:103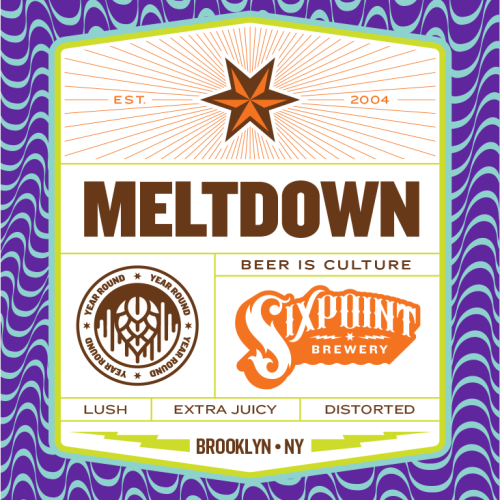 Meltdown – Hazy IPA
Finally, a MELTDOWN that isn't global. We're talking about what's going on in the hop cone—tons of Mosaic and Mandarina hops heated until the solid lupulin sap is diffused into solution. As that liquid sap dissolves it gets more intense, but you can't even see it happen.  It changes states of matter to change your state of mind. Finally, you reach saturation and haze starts to show. Your eyes aren't playing tricks on you… that's seriously pure hop juice oozing out of the can. Enough to melt your face!
Availability: Year round • ABV:7.8% IBU:30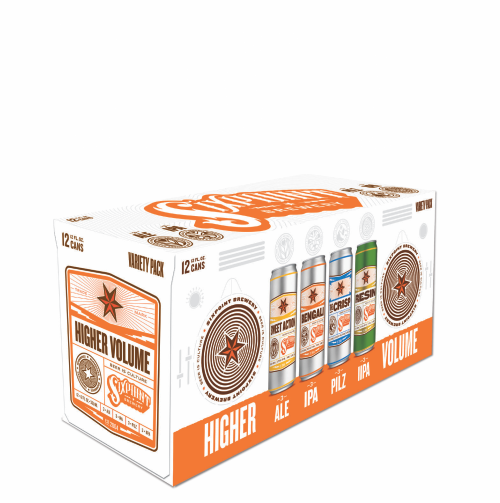 Higher Volume- Variety 12 pack
Crank up the volume and sling a Sixpoint Boombox over your shoulder.  Savor the classic notes of THE CRISP, enjoy the smooth R&B stylings of SWEET ACTION, hop to the roar of BENGALI, and feel the dub vibrations of RESIN.  Turn the dial however you choose… it's Mad Science.
Availability: Year round