Pipeworks
Pipeworks Brewery Co. was established in Chicago in 2012 by friends with a shared dream of crafting quality and creative beers. Since putting the first cap on the first bottle, the brewery has garnered accolades for its distinctive beers and original artwork thanks to a growing and enthusiastic team.
Pipeworks self-distributes in Illinois, Milwaukee, and Madison but can be found in New York, New Jersey, Pennsylvania, Rhode Island, and Connecticut through Sarene Distribution, in Minnesota through Clear River, in Massachusetts through Nightshift Distributing, in Missouri through Craft Republic Distributing, and in Colorado through Elite Brands. We are also available for online beer purchase in some states through Tavour.
Ninja vs Unicorn
Ninja vs Unicorn is our Double IPA.  It was the first hoppy beer we released and it quickly evolved into our flagship beer.  Without being pushingly bitter, this 8%ABV brew is sure to please even the most discerning hop head.   5.5 pounds of hops per barrel lend an assertive aroma of grapefruit, resinous pine, melon and lychee, all balanced harmoniously with a crisp, refreshing mal backbone.  In the epic battle of Ninjas vs Unicorns, craft beer drinkers win.
Availability: Year round  • ABV:8%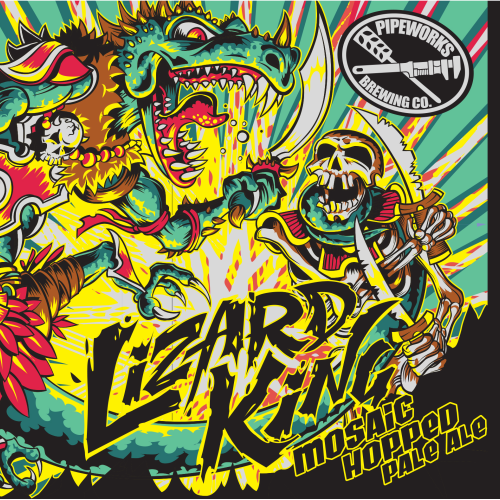 Lizard King
The Lizard King isn't one to sit out an epic battle! Lizard King Mosaic Hopped Pale Ale is a Pipeworks classic. This beer is crisp, easy, and full of vibrant berry, pomegranate, pineapple, and woodsy aromas. The goal when brewing this beer was to create a beer that's chill enough to be a go-to but still something worth the crown – enter: The Lizard King!
Availability: Year round  • ABV 6%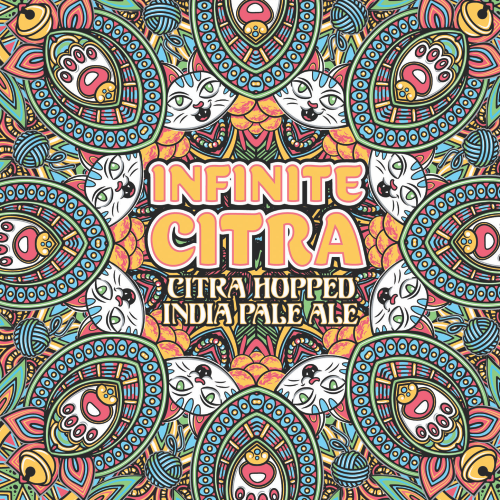 Infinite Citra – IPA
Citra Hopped IPA
Availability: Year round • ABV:7.3%