Press Premium Seltzer
PRESS was founded in 2015 by Midwestern mother of two, Amy Walberg, when she couldn't find a premium alcohol seltzer on the market. She experimented in her kitchen which eventually led to creating the brand's first flavor, Pomegranate Ginger. She pioneered the alcohol seltzer category and created an elevated seltzer experience that appeals to discerning consumers through unique flavor combinations.
Select – Variety Pack
The PRESS flavor portfolio expanded with Select seasonal flavors. An elevated seltzer experience designed to delight discerning taste with its fruit, floral, and spice flavor profiles.
Pear Chamomile, Lingonberry Elderflower, Pineapple Basil & Apple Cinnamon.
Availability: Year-round • ABV:4%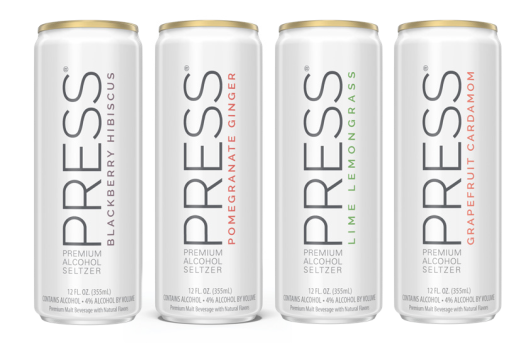 Signature Variety Pack
PRESS was introduced with its Signature flavors. A unique blend of fruits and spices inspired by our founder's travel and love of culinary pairings.
Pomegranate Ginger, Blackberry Hibiscus, Lime Lemongrass & Grapefruit Cardamom.
Availability: Year-round • ABV:4%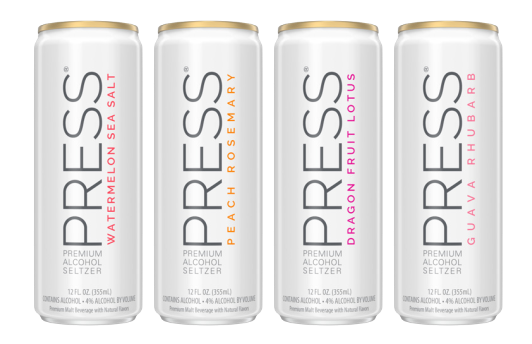 Synergy Variety Pack
Our creative exploration continues to chart inventively delicious global flavor combinations to bring you an unparalleled taste experience.
Peach Rosemary, Dragon Fruit Lotus, Guava Rhubarb & Watermelon Sea Salt.
Availability: Year-round • ABV:4%