Coronado
When we opened the doors to our beach town brewpub on Coronado Island in 1996, we wanted it to be the kind of place where friends could enjoy great beer, a good meal and a laid-back atmosphere.
Our award-winning beer is now available coast to coast, but the spirit of our family-owned brewery hasn't changed. We're still sharing our passion for craft and celebrating our authentic coastal vibe–all inspired by our San Diego roots.
Check out our selection of Coronado below!
Orange Ave. Wit – Wheat Beer
This So-Cal take on a traditional witbier honors Coronado's main street, which is home to our brewpub and was once lined with orange trees. Bolstered by orange zest, coriander and orange blossom honey, it's Belgium by way of Coronado. Expect a refreshing, light-bodied brew rife with citrus zing and a hint of earthy spice.
Availability: Seasonal • ABV:5.2% • IBU:15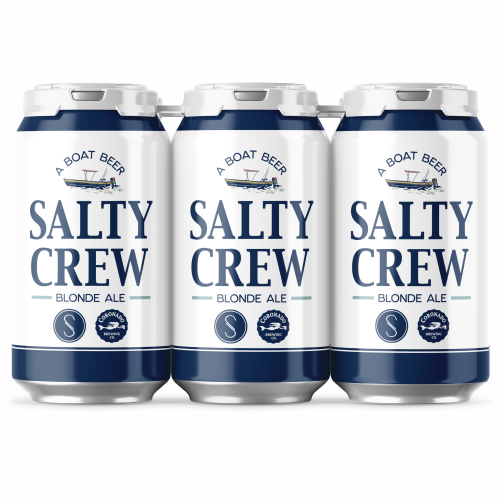 Salty Crew – Blonde Ale
What is a boat beer? It's a canned beer that's crisp, versatile and refreshing.  It's the perfect blank slate.  Throw a lime in it, make it bloody or spice the rim for a classic twist.  It's a beer that goes where no glass can.  Whether you're on or off the boat, this beer will take you back to days spent finding refuge in the sea.
Availability: Seasonal • ABV:4.5%
Orange Ave. Shandy- West Coast Shandy
From the San Diego Bay to the Coronado shoreline, Orange Avenue paves the way to a true west coast experience.  At only 4.2% ABV, our Orange Avenue Shandy is up for any adventure.  It's the perfect blend of bright, juicy citrus and a refreshing wheat ale.  In Coronado Shandy means sunshine.
Availability: Seasonal • ABV:4.2%
Palm Sway – Island Style IPA
Offshore winds blow our worries out to sea.  As the palms sway, so do our mainland inhibitions.  Crack the can and take a sip.  We're on island time now.  Kick back and enjoy this juicy, Island-Style ale packed with tropical hop flavor.
Gold Medal Winner – English India Pale Ale or New Zealand India Pale Ale – 2021 Great American Beer Festival
Availability: Year Round • ABV:6.5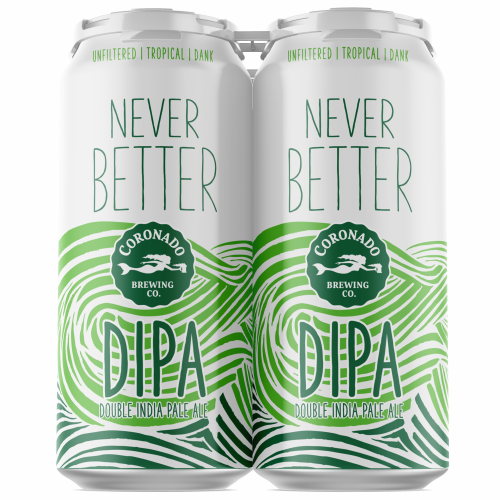 Never Better – Double IPA
Brewed with a vibrant blend of Vic Secret, Mosaic and Citra, this Double IPA is bursting with hop flavors of tropical mango, passion fruit, and resinous pine.  One sip and you'll go from good to Never Better.
Availability: Year round • ABV:8.1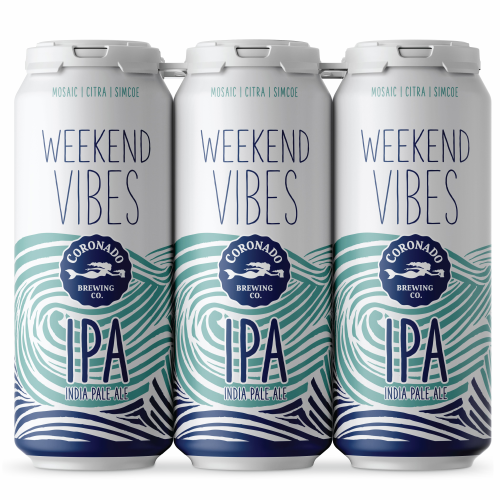 Weekend Vibes – IPA
Bursting with tropical dankness, this beer is everything you want from a San Diego-style IPA. It's bright, bursting with hop fruitiness, and refreshingly dry.  Crack one open and get ready to feel those weekend vibes.
Bronze Medal Winner – American-Style India Pale Ale – 2019 Great American Beer Festival
Availability: Year round • ABV:6.8