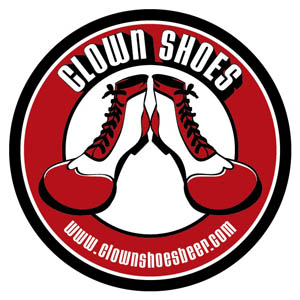 Clown Shoes
Clown Shoes? Very long story, Funny name but this is some serious beer! Folks are digging the brews. Clown Shoes has come to mean a lot to me on a lot of levels. Clowns are questionable but the shoes make us laugh. They remind us about humility and to find humor in life.
Our mission at Clown Shoes is to produce beer without pretension while being free and a little crazy. We hope you enjoy Clown Shoes beer!
Galactica – Indie Pale Ale
Defender of the intergalactic downtrodden, conqueror of bad beers and long-winded evildoers, Galactica soars with ease from one star system to the next. Her dual-hop staff disperses justice, freedom, and intense hop flavor. Dry hopped with Galaxy Hops, this Double IPA balances a hop profile of light bitterness and notes of tropical fruit, citrus, and pine with a clean malt backbone.
Availability: Year round • ABV:8.0% • IBU:86
Space Cake –  Double IPA
Being pursued by a giant assortment of laser-equipped cupcake-spaceships is many things, but it is certainly no time to panic.  Miracle Mike and his galactic canine Bionic have been through far worse, and they always seem to find a way past the relentless pursuit of the Space Cake fleet. This Double IPA features robust hop aromas that carry through to the strong juicy flavors of tropical citrus. A sweet and strong malt backbone pairs with a subtle booziness to make Space Cake an approachable DIPA fit for an extraterrestrial odyssey.
Availability: Year round • ABV:9.0%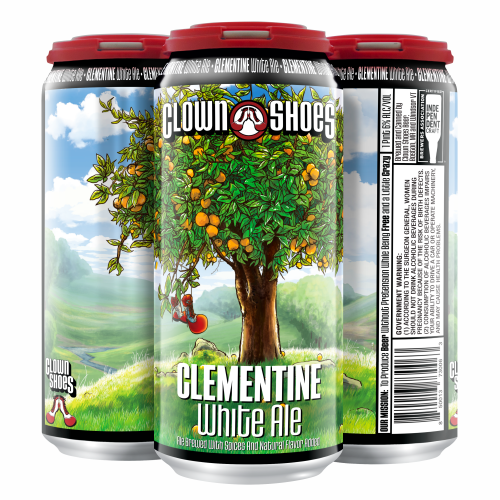 Clementine – White Ale
Refreshment, thy name is Clementine. One sip of this White Ale transports you to the shade of a mighty tree, lounging in the peace of a crisp spring afternoon. Luscious citrus flavors and Belgian spice abound in Clementine, which features additions of Sweet Orange Peel, Coriander, and Mandarina Hops. The use of a Belgian Ale yeast strain contributes a tinge of peppery flavor to this crisp summer companion.
Availability: Year round • ABV:5.0%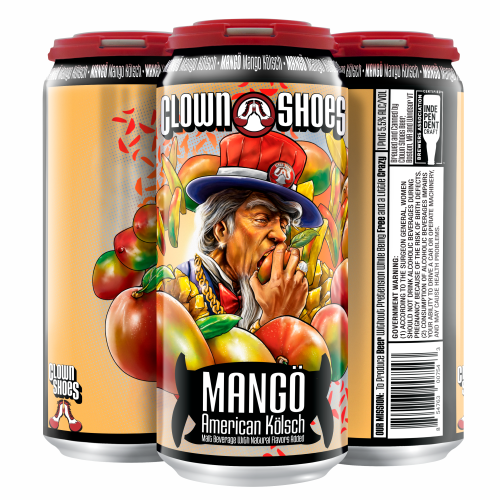 Mango – American Kolsch
Crunkle Sam wears what he wants, does what he wants, and you can bet he drinks what he wants too. When he wants to take a Kōlsch and adjust it to his liking, his liking is exactly what you're going to get. This beer is NOT REINHEITSGEBOT. But it is delicious. Mangō begins as a crisp and clean traditional Kōlsch, then receives a dry hop addition and natural mango flavor. The result is a beer that features a light and crisp body that pairs that with subtle mango flavor and a lingering sweetness at the finish.
Availability: Year Round • ABV:5.5%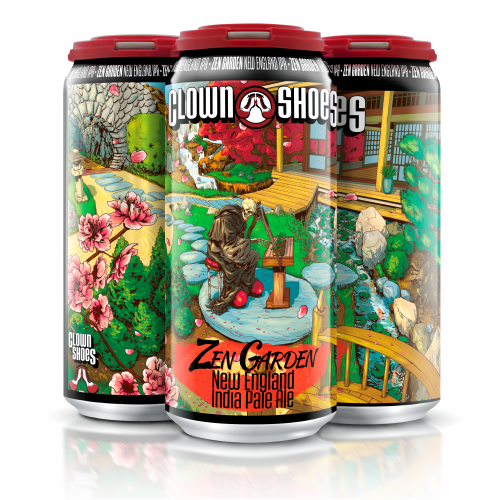 DDH Zen Garden – New England IPA
Stack up enough work frustration, and even the Grim Reaper needs a peaceful retreat. Or even to quit his job and go on a craft beer journey! Grim's Zen Garden is a much-needed escape from the grind. It's time he overcame his existential crisis and achieved a long-sought state of Zen! We suggest that you seek your own inner peace in with this Double Dry Hopped New England India Pale Ale, flush with full-bodied, hazy flavor from a wheat and oat in the malt bill and a steady stream of hop additions.
Availability: Year Round • ABV:6.75%
Bubble Farm – IPA
The Intergalactic League of Farmers waits for no man, even with a crop as delicate as bubbles. Elegant crops, of course, and no matter the trouble in harvesting them it's always worthwhile to see those beauties shine. Light in color with a touch of haze, this American IPA maintains an approachable medium-body without sacrificing any of the full aroma and flavor of copious dry hopping additions of Simcoe, Azacca, and Idaho 7 hops.
Availability: Year Round • ABV:6.5%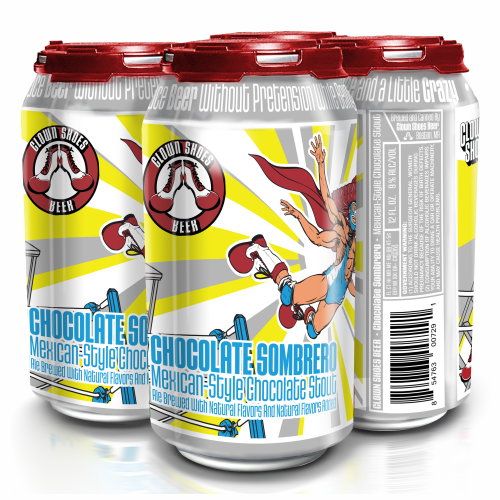 Chocolate Sombrero – Mexican Style Chocolate Stout
Soaring through the air with grace and fury, the Luchador descends. The multi-limbed warrior carries an elegance in the efficient manner with which he dispatches his foes. Plenty of action, style, and glory await you in this Mexican-Style Chocolate Stout. Sweet flavors blossom from additions of vanilla and cinnamon, while a spicy body gets it's kick from ancho chile powder. Dark malt flavors provide a robust palette upon which one may don the Chocolate Sombrero.
Availability: Year Round • ABV:9%
Rainbows are Real – Hazy IPA infused with Trepenes
From mythic hammer-wielding beasts to intergalactic agriculturists, here at Clown Shoes we think about some crazy stuff. But even we can barely comprehend the natural wonder of a big, beautiful rainbow. We will forever remain in awe of those massive swaths of vibrant color that stretch forever into the horizon.
This Hazy IPA contains the terpenes Beta-Pinene and Linalool, aromatic compounds derived from natural botanical sources. They supplement the sweet malt backbone and lively blend of Azacca, Citra, and Mosaic hops that make Rainbows Are Real shine with fresh, juicy notes of sweet citrus.
Availability: Year Round • ABV:6.75%
Haze Cake – Hazy Double IPA
With the conquest of the Space Cake fleet complete, Miracle Mike has no time to savor his victory. There are lasers to be wielded, and the floating head of a fellow Clown Shoes-ian to be rescued.
Haze Cake is our latest addition the Space Cake family. Wheat joins the signature Space Cake malt bill of sweet notes and shockingly smooth flavor, adding a fuller mouthfeel and hazy appearance in this Hazy Double IPA. Multiple dry hoppings of Mosaic and Citra make this beer a powerfully aromatic and tropically engaging tale of laser-aided rescue.
 Availability: Year Round • ABV:9.0%