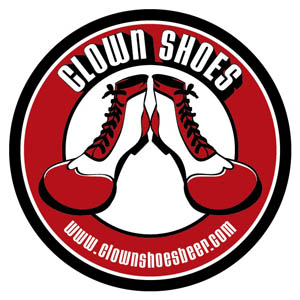 Clown Shoes
Clown Shoes? Very long story, Funny name but this is some serious beer! Folks are digging the brews. Clown Shoes has come to mean a lot to me on a lot of levels. Clowns are questionable but the shoes make us laugh. They remind us about humility and to find humor in life.
Our mission at Clown Shoes is to produce beer without pretension while being free and a little crazy. We hope you enjoy Clown Shoes beer!
Check out our selection of Clown Shoes below!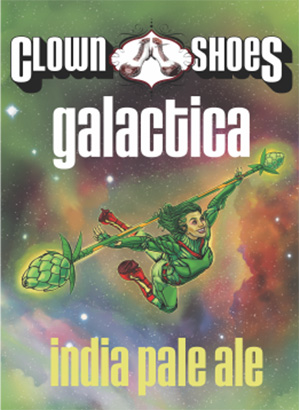 Galactica – Indie Pale Ale
Galactica, a hop staff wielding heroine, patrols in karate kick mode through the heavens. Her mission: cosmic combat to promote good beer. Dry hopped with Galaxy hops, a clean malt backbone enhances the dank and luscious IPA flavors.
Availability: Year round • ABV:8.0% • IBU:86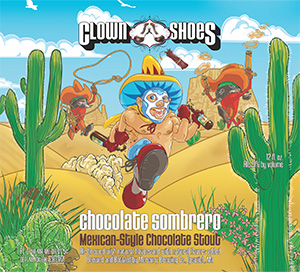 Chocolate Sombrero – Mexican-Style Chocolate Stout
Roasted dark malts plus extra chocolate malts plus ancho chile plus cinnamon plus organic vanilla extract plus a chocolate eating, beer drinking, Clown Shoes wearing, multi limbed, gorgeous and glorious Mexican wrestler on the label. That's the recipe for a Chocolate Sombrero!
Availability: Year round • ABV:9.0% • IBU:6
Clementine – White Ale
Clementine is beer conceived in a dream, in the middle of a blistering beatdown of a day. We used Clementine, sweet orange peel, coriander, and summit hops to smack that mean day upside the head with a refreshing clown shoe.
Availability: Year round • ABV:6.0% • IBU:6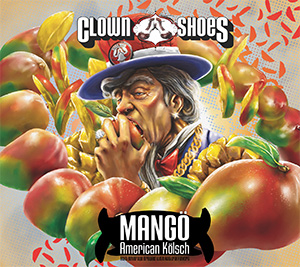 Mango – American Kolsch
Crunkel Sam tired of being a mere anomaly as a most refreshing summertime Barley Wine Ale, targeted a German beer style and bastardized it. He had us brew a traditional Kolsch but made us dry hop it and add all natural mango flavor. This beer is NOT Reinheithsgebot!
Availability: Limited • ABV:6.5%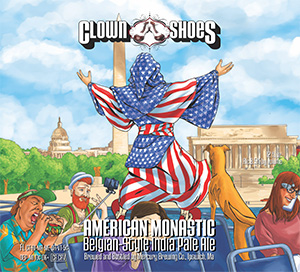 American Monastic
Clementine and Tramp Stamp beautifully merged in one glass
 ABV:8.5%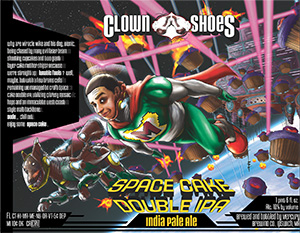 Space Cake – Double IPA
Why are Miracle Mike and his dog alone, being chased by many evil laser beam shooting cupcakes and two giant layer cake mother ships? Because were straight up lunatic fools! Well maybe, but with a few brain cells remaining we managed to craft space cake double IPA, utilizing citrusy mosaic hops and immaculate west coast style malt backbone. Dude chill out. Enjoy space cake.
Availability: Limited • ABV:10.0%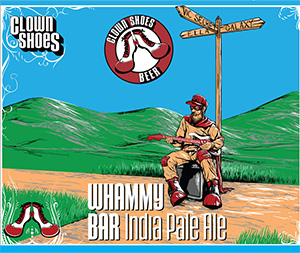 Whammy Bar
Delicious IPA made with Galaxy, Vic's, Secrert and Ella hops.
 ABV:6.5%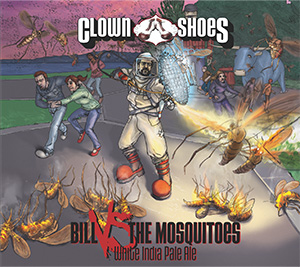 Bill VS The Mosquitoes – White India Pale Ale
Custom made for Clear River Beverage's own Bill Huth! Minnesota only! Our friend, Bill Huth, really hates Mosquitoes, especially the giant bastards that plague MN in the heat of summer. Therefore, he donned a Mosquito killing suit and we brewed him this refreshing White IPA (dry hopped with Mosaic). We suggest you destroy some mosquitoes and then drink this beer.
Availability: Limited • ABV:11.5%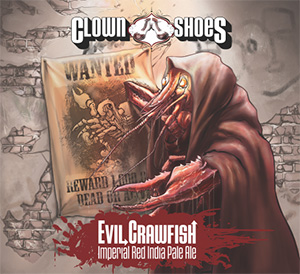 Evil Crawfish
Once upon a time a man walked into a bar where a friend of our's was tending the taps. He tried to order an Eagle Claw Fist, but got it wrong and asked for an Evil Crawfish. When we heard the story, after much laughter, we knew one day we'd make the beer. Finally, here it is, built off of ECF, but cleaner, meaner, less bitter, and dry hopped with Citra, El Dorado, and Mosaic.
 ABV:9.0%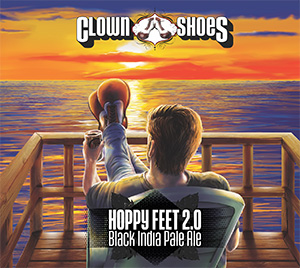 Hoppy Feet 2.0 – Black India Pale Ale
Hoppy Feet is the first beer we made. Hoppy Feet 1.5 commemorated our first anniversary. Hoppy Feet 2.0 brings a new twist, using twice the hops and all of the knowledge gained during 5 years of brewing Black IPAs that we love. The result: a brew with malty roast, richness and an extremely dank hop profile. Cheers, friends!
Availability: Limited • ABV:10.0%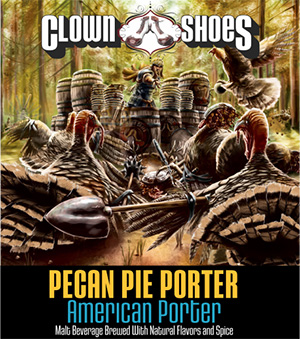 Coffee Pecan Pie Porter
Each year we tweak or Pecan Pie Porter. For 2015 we added cold brewed coffee from Atomic Cafe in Beverly, MA. Smooth porter flavors with sweet roast and rich nutty notes resulted. Genghis Pecan, after attacking beer thieving turkeys for 3 years in a row, has now achieved ultimate victory. He reclines eating pie, sipping a cup of coffee under autumn leaves. Genghis, we salute your valiant Mongolian spirit!
Availability: Limited • ABV:8.5%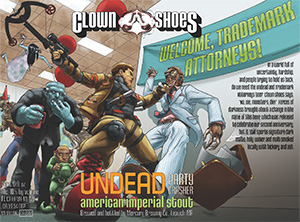 Undead Party Crashers! – Smoked Imperial Stout
In a world full of uncertainty, hardship, and people trying to hold us back, do we need Vampires, too? Clown Shoes says "No! Die, monsters, die!" Our second anniversary ale incorporates signature dark malts, holy water, and malt smoked locally with hickory, ash, and vampire killing stakes.
Availability: Year round • ABV:10.0% • IBU:20