Cascade Barrel House
Tart, barrel-aged beers are the emerging beer style and Cascasde Brewing is a pineer of the NW style sour beer movement. We are, by nature, the definition of artisanal brewing; we're not bound by stylistic guidelines, just our own imagination and the ingredients we can access.
Check out our selection from Cascade Barrel House below!
Apricot Ale
Cascade Apricot Ale is based on our Temptor Triple Ale that has undergone over 8 months of lactic fermentation and oak barrel aging. Ripe NW Apricots are fermented with this beer for 3 additional months. This hand packaged and bottle conditioned ale will only get better with age … good luck waiting.
ABV:8%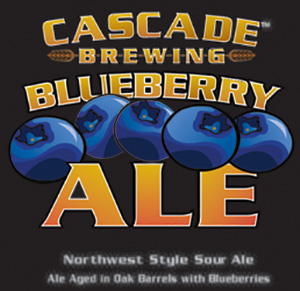 Blueberry
This NW style sour ale blends wheat & blond ales that were oak aged in barrels for 6 mths, then additionally aged 4 mths on fresh blueberries. Huge herbal notes of dense blueberries in the nose give way to hints of oak & a dusty floral note. Rich earthy notes of dark fruit on the palate lead to a tart finish that dries out to a base note of blueberry skins.
ABV:7.3%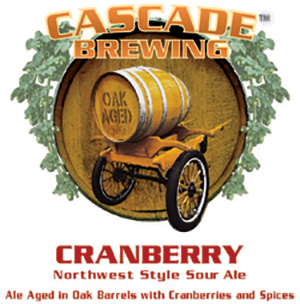 Cranberry
NW Sour wheat ale barrel aged for up to 12 months with cranberries, orange peel, abd cinnamon.
Availability: Seasonal • ABV:8.2%
Figaro
This sour ale is a blend of Blond ales aged for up to two years in Chardonnay oak barrels with white figs and lemon peel.
Availability: Seasonal • ABV:10.7
Kriek
rewed with 4 types of cherries, aged in oak for one year. Cascade Kriek Ale spends over 6 months of lactic fermentation and aging in small oak barrels. This "Belgian Flanders Style Red Ale" is refermented with a blend of fresh whole Northwest cherries and then hand bottled. Cascade Kriek Ale is bottle fermented and should be refrigerated or stored at cellar temp and served at 45 to 50 degrees.
Availability: Seasonal • ABV:6.6%/h4>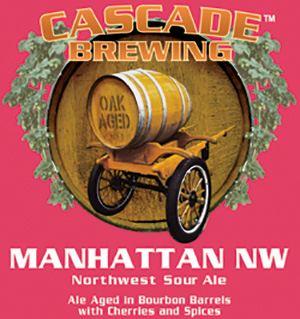 Manhattan
A spiced quad ale aged on bourbon for 12 months with cherry and noyaux
Availability: Seasonal • ABV:11.3%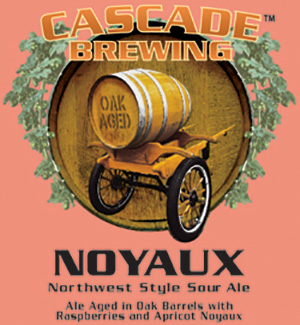 Noyaux
This NW style sour ale features blonds and triples aged on oak for 18 to 24 months, then additionally aged for 12 months on raspberries and apricot noyaux.
Availability: Seasonal • ABV:8.9%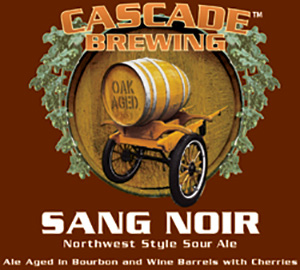 Sang Noir
This deep, dark double red was aged over a year in Pinot and Whiskey barrels, then blended with a barrel of Bing cherries. This deep and rich NW double red is one of our most complex winter offerings.
Availability: Seasonal • ABV:9.8%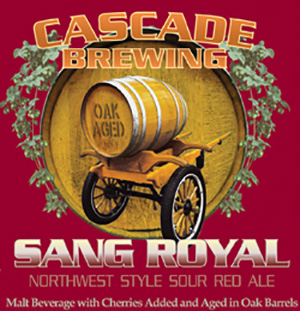 Sang Royal
Northwest Sour Double Red aged in port barrels. This beer was blended with big, strong Northwest sour reds, then fermented 110 pounds of Northwest cherries for six months.
Availability: Seasonal • ABV:8.8%