Blacklist Artisan Ales
Blacklist makes beer like your grandma would have made beer, assuming you had the coolest grandma in the world. You won't find a lot of buttons to push in their brewery. If it needs lifting, they lift it. If it needs stirring, they stir it. Blacklist has greeted every grain personally and tucked each bottle in for its journey.
Small batches. Good beer can be made in big batches, but great beer needs more love. 1 pound of fruit per gallon, 18 months to mature, hand-picked adjuncts: nothing is too much for the ones you love. Each batch is treated with individual attention and given everything it needs to cross the line into great.
OR DE BELGIQUE – Strong Belgian Golden
Honoring traditional Belgian processes, Or de Belgique is the "Gold of Belgium" made here in Minnesota. Bursting with tropical fruit flavors and rich aromas, this sophisticated and balanced beer is the perfect beverage to accompany a special night out. Lending a touch of sweetness to acidic or bitter dishes and cleansing the palate between bites of rich meats and desserts.
Availability: Year round • ABV:9.5%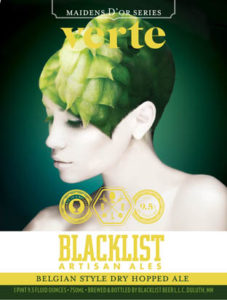 OR VERTE – Dry-Hopped Strong Belgian Golden
Maiden D'Or Series. Elegant and assertive, Or de Belgique Verte mixes Belgian beauty with hoppy beastliness. Saphir dry-hopped, the aromas of light citrus mingle with the pear and tropical fruit of its mother beer, Or de Belgique. A balancing act of sweet and bitter, Verte dances between styles to create a uniquely beautiful beer.
Availability: Year round • ABV:9.5%
OR CRAN – Cranberry Strong Belgian Golden
Maiden D'Or Series. A tart winter treat! Blush and beautiful, Or de Belgique pairs with tart cranberries to create a crowd pleasing duo. Bubbling and aromatic, observe the lovely pink tint left from being re-fermented on a generous amount of this holiday staple. A special occasion beer meant to be shared with friends and family over dinner, or just after.
Availability: Seasonal • ABV:10.0%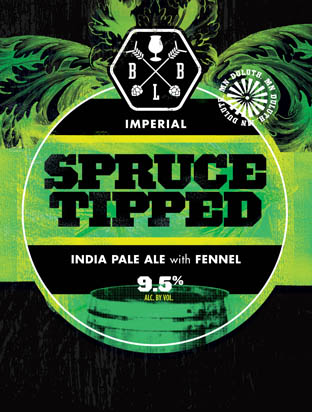 SPRUCE TIPPED – Imperial India Pale Ale with Fennel
Floats like a butterfly, smells like a tree. If there is such a thing as a graceful Imperial IPA, this is it. The aromatics will hit you before you even pick up the glass. Balanced with malt, and a hair of anise, this evergreen champ backs up that smell with a variety of hop-centric tastes; starting off with citrus and grapefruit notes and ending with the pine and resin one would expect from a "spruce-tipped" ale. Warming as it tip-toes around your tongue and giving your lungs a quick jab of menthol upon the next inhale. Spectacularly light on it's feet, this 9.5% ABV bruiser will put on a show, but don't expect to last many rounds.
Availability: Seasonal • ABV:9.5%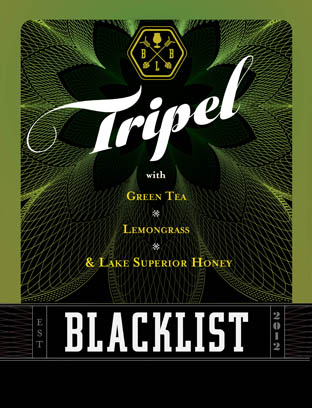 TRIPEL – Belgian Tripel with Green Tea, Lemongrass & Lake Superior Honey
In a bubbly collaboration with Lake Superior Honey Company, we put a twist on the classic Belgian Tripel, adding green tea, lemongrass and local honey. In keeping with tradition, our Tripel is full-flavored, citrusy, and well-balanced; our "tweaks" are subtle. The lemongrass adds light herbal aromas and a little spice just before the finish. The honey keeps the body light and adds a touch of sweetness. It's not until the finish that the green tea comes through adding astringency and drying the palette for the next sip.
Availability: Seasonal • ABV:8.0%
WIT NOIR – Belgian-Style Dark Wheat Ale
This beer marries the chocolate qualities of a stout with the aromatic qualities of a Belgian wit. Coriander, a traditional wit spice, was toasted to compliment the roasted malts that give the beer its dark appearance. Enjoy this warmer now for that big beer bite or age for up to a year.
Availability: Seasonal • ABV:9.5%
IMPERIAL RHUBARB WIT – Belgian-Style Wheat Ale Brewed with Spices & Rhubarb
Sophistication with a bite; Belgian Wit pairs the spicy complexity of this worldly style with a touch of rustic Minnesota nostalgia, rhubarb. While taking a different form than the sweet desserts your mother used to make, the rhubarb plays a key role in adding a tartness to this enigmatic style, keeping your palate clean and allowing more flavors to develop. Refreshing but complex ,drink this beer with your evening summer meal of lightly seasoned grilled chicken and vegetables.
Availability: Seasonal • ABV:8.0%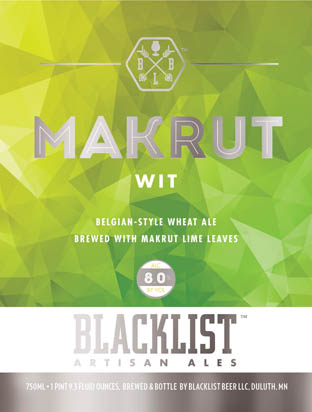 IMPERIAL MAKRUT WIT – Belgian-Style Wheat Ale Brewed with Makrut Lime Leaves
Smooth and fruity, this style breaking Wit was brewed with traditional techniques and ingredients. With coriander, orange peel and the unique floral and citrus aromas of Makrut lime leaves, this beer strikes a balance of richness yet remains refreshing. Raise your glass and cheers to sunshine, patios, friends and family.
Availability: Seasonal • ABV:8.0%
COCOA HEFE – Imperial Hefeweizen German-Style Wheat Ale Brewed with Cocoa
A german-style wheat beer should smell like bananas, period. Fostering that, we paired it with some of our other favorite comfort food flavors, Cocoa. Keeping the body creamy and light, while making the color dark as a Minnesota-winter-seven-o'clock this wheat beer breaks the wheat stereotypes and keeps you warm while the cold winds blow.
Availability: Seasonal • ABV:8.5%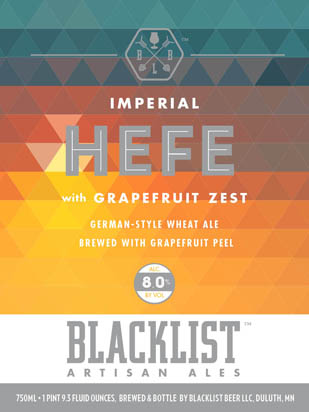 HEFE WITH GRAPEFRUIT ZEST – Imperial Hefeweizen German-Style Wheat Ale Brewed with Grapefruit Peel
Smell that? That banana aroma is the product of yeast alone and is a defining element of a German-style wheat ale. To us, it's a well-crafted smell of beauty and a vote for year-round summer. Slightly cloudy, with a substantial mouthfeel this golden goddess ups the ante with an imperial touch. Look for the bright citrus of grapefruit zest in the finish, prepping your tongue for the next silky sip.
Availability: Seasonal • ABV:8.5%