Belching Beaver Brewery
Launched in 2012, Belching Beaver Brewery evolved from a desire to make great beer and have a 'Dam Good Time' doing it. The award-winning craft beer company is focused on two things: First, have a brand that offers quality craft beer, while also being whimsical and fun to inspire good times. Each Belching Beaver beer release carries its own individual style and personality. Second, make beer for everyone and all palates. From easy-drinking Blondes, Triple IPAs, Milk Stouts, Imperial Stouts as well as sours and barrel-aged beers, Belching Beaver Brewery has it! Learn more about Belching Beaver Brewery and its beers at belchingbeaver.com.
Deftones Phantom Bride Release –  India Pale Ale
Names after the ethereal song by the one and only Deftones, Phantom Bride IPA is a blend of Amarillo, Citra, Simcoe and Mosaic hops delicately balanced for the perfectly drinkable mix of citrus and hoppy goodness.  A truly original Deftones / Belching Beaver collaboration envisioned by Chino Moreno and skillfully crafted by Thomas Peters.  Sit back, put on your headphones and drink away.
Available: Year Round • ABV: 7.1% IBU: 60
Me So Honey Blonder – Honey Wheat Ale
Our Smooth drinking Honey Blonde Ale is on of our best-sellers and for good reason, we brew with the finest quality honey available.  Floral aromas leap from the glass while subtle, sweet, honey flavor linger on the finish, making the beer for all occasions.  This golden brew is an easy drinking favorite by our whole Dam Crew.
Available: Year Round • ABV: 5.5% IBU: 25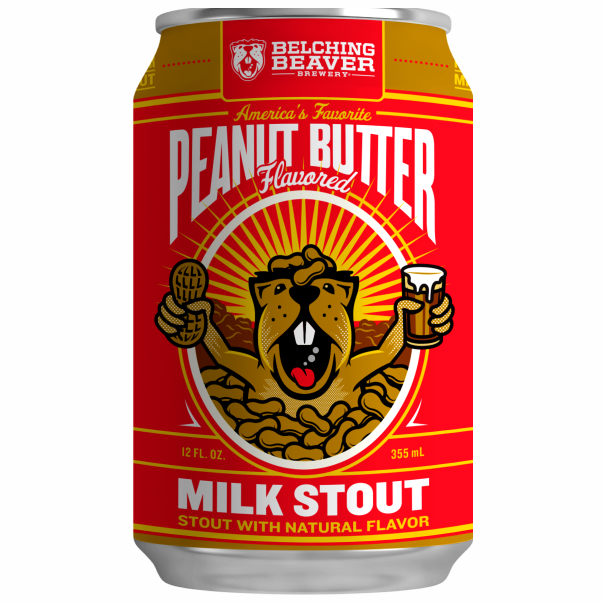 Peanut Butter Milk Stout – Sweet Milk Stout
America's favorite peanut butter milk stout: the silky-smooth beer put us on the map.  Troy came up with the idea of combining peanut butter with our Beaver's Milk Stout and he nailed it.  Don't let the dark color fool you, this beer is delightfully easy to drink with cascading aromas of roasted peanuts, dark chocolate and coffee.   We appreciate your continued support for helping make this style our #1 seller.
Available: Year Round • ABV: 5.3% IBU: 30