Bear Republic
The daring and bold brews of Bear Republic have earned top honors in the American brewing industry. Racer 5 IPA® is one of the most award-winning beers in the USA. In 2006, Bear Republic won the Small Brewing Company and Brewmaster of the Year from the Great American Beer Festival®. Brewmaster Rich Norgrove likens this to winning the Daytona 500. To date, Bear Republic has won 22 medals from the Great American Beer Festival®. Additionally, we have won various medals from the World Beer Cup®, Good Food Awards TM, The California State Fair, and many more.
Bear Republic beers are brewed and aged following our time tested and proven methods. We hand select only the choicest ingredients for each batch. The specialty grains and hops used by Bear Republic have been chosen for their unique characteristics. The team at Bear Republic is driven to bring you fresh, never-filtered, hand-crafted beer.
Check out our selection of Bear Republic below!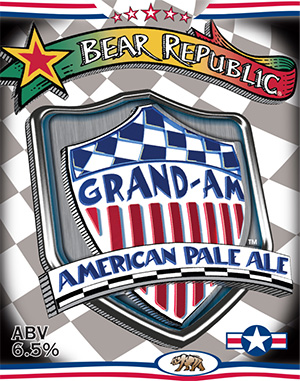 Grand Am – American Pale Ale
Inspired by our team's passion for racing, Grand-Am™ is an American Pale Ale worthy of the "Racer" family. True to our roots, this sessionable yet assertive ale balances both classic and new American hop varieties with a distinct malt backbone. Start your engines…
Availability: Year round • ABV:6.0% • IBU:50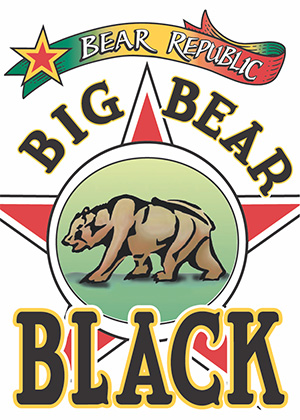 Big Bear – Black Stout
Big Bear is a big, black, stout you can really sink your teeth into. The bold, roasty, caramel malt flavor is balanced by Centennial and Cascade hops.
Availability: Year round • ABV:8.1% • IBU:55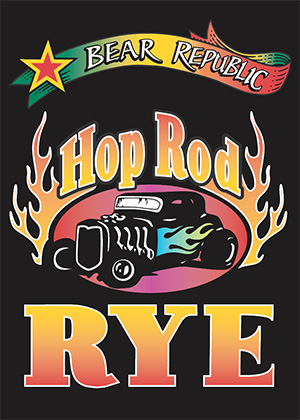 Hot Rod Rye – Specialty Ale
A high gravity IPA brewed with 18% rye malt. Hop Rod Rye has a floral hop aroma and subtle caramel notes with a slightly earthy and spicy rye character.
Availability: Year round • ABV:8.0% • IBU:80
Racer 5 – IPA
This hoppy IPA is a full bodied beer brewed with malted barley, wheat, and crystal malts. The malt base is designed to highlight the unique floral qualities Columbus and Cascade hops from the Pacific Northwest. Racer 5 is one of America's most medal winning IPAs. There's a trophy in every glass.
Availability: Year round • ABV:7.5% • IBU:75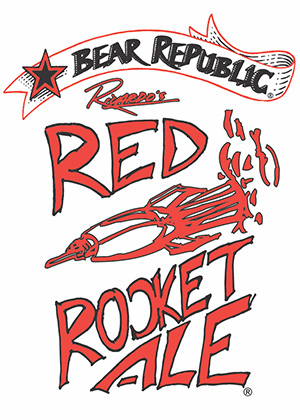 Red Rocket – Ale
Red Rocket Ale is a bastardized Scottish style red ale that traces its origins to our homebrew roots. This full bodied and hoppy brew finishes on the palate with sweet, caramel malt flavors.
Availability: Year round • ABV:6.8% • IBU:67