Anderson Valley Brewing
For over thirty years, Anderson Valley Brewing Company has been hand-crafting authentic ales and lagers with balance and complexity and a passion for sustainable brewing practices.
Environmental friendly before it was trendy. Our large solar panel array provides over 40% of our electrical needs, while 100% of our wastewater is treated and used for the irrigation of our goat pastures and estate hop fields. In addition, our spent grain is given to local cows and spent hops are used as a natural fertilizer.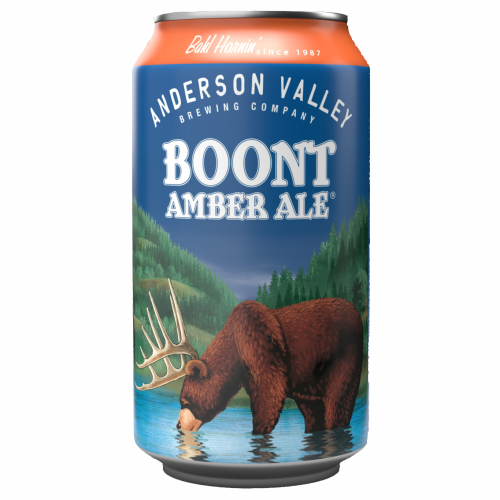 Boont Amber Ale – Amber Ale
A classic since 1987!   Balance is what makes our Boont Amber Ale so unique: rich, crystal malts give this beer a deep copper hue and contribute a slight caramel sweetness while the herbal, spicy bitterness from carefully selected whole-cone hops impart a crisp, clean finish. Hints of sun toasted grain, toffee, and fruity esters compliment the mellow, noble hop aroma.
Availability: Year round • ABV:5.8% • IBU:16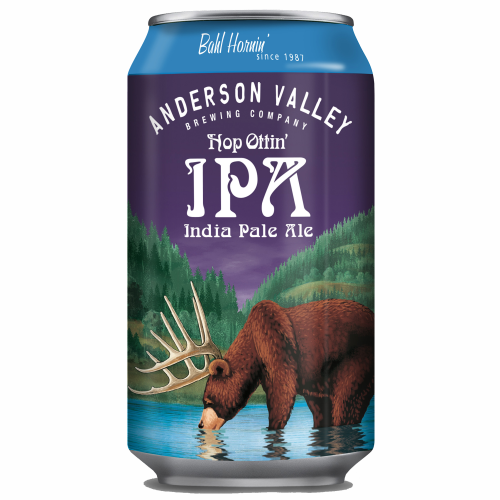 Hop Ottin' IPA – West Coast Style India Pale Ale
Our Hop Ottin' IPA is brewed and dry-hopped with copious amounts of Columbus and Cascade. This beer is a showcase of the bright citrusy aromas, bold grapefruit and pine-like flavors, and resiny bitterness that hop heads crave. With a brilliant, deep amber color and solid malt backbone, hints of citron, roses, and bergamot peak with a dry, herbal finish in this well-balanced interpretation of a West Coast IPA.
Availability: Year round • ABV:7% • IBU:78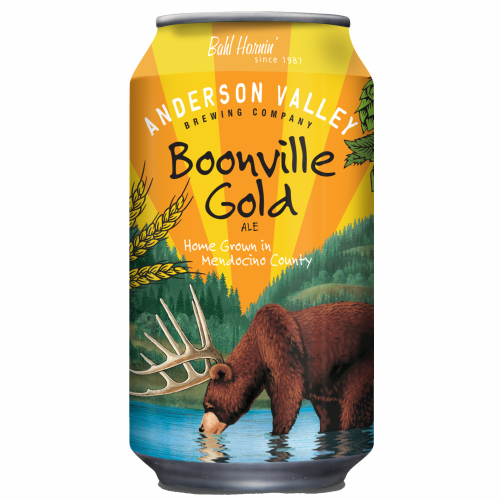 Boonville Gold – Golden Ale
Boonville Gold is a refreshing golden ale that's light and dry and built for easy drinking. With a lower ABV, it has a trim hop flavor and light and pleasing floral hop aroma making it a truly exceptional session beer.
Availability: Year round • ABV:4.8% • IBU: 18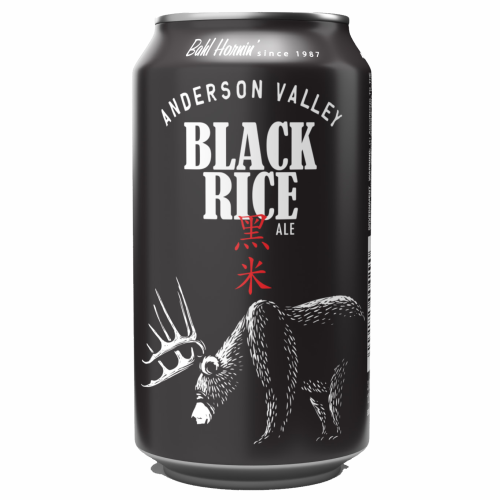 Black Rice Ale – Session Beer
Once called the "forbidden rice" as it was reserved only for Chinese royalty, black rice has a powerful anthocyanin antioxidant properties, a luxurious black color and wonderful nutty flavor. We brewed this nut brown ale with American two-row pale malt, a good helping of black rice, and a touch of chocolate malt. The result is a lightly hoppy, dark mahogany ale with undertones of roasted malt, dark rye bread with a delicious nutty flavor. Weighing in at an easy going 3.8% ABV, this beer is infinitely quaffable and ready to be enjoyed by everyone.
Availability: Year-Round • ABV:3.8% • IBU:18
Bourbon Barrel Stout – Malt Beverage Aged 6 Months in Bourbon Barrels
A luxurious stout with fine bobrun character.  Aged for six months in bourbon barrels, this luxurious stout has a deep ebony hue and a beautiful mahogany head. The woody, vanilla-like notes imparted by the barrels mingle with aromas of fresh baked bread, toffee, and espresso and envelop the rich chocolate and roasted barley flavors with a fine bourbon character. With an exceptional balance and drinkability this beer is the closest thing to an every-day bourbon barrel aged stout the world has ever seen.
Availability: Year-Round • ABV:6.9% • IBU:14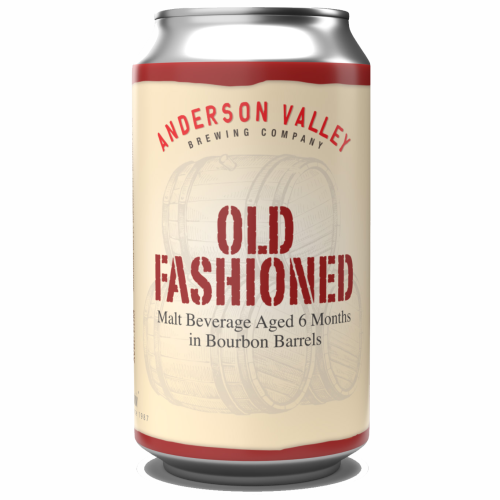 Old Fashioned – Malt Beverage Aged 6 months in Bourbon Barrels
A classic cocktail + a satisfying beer.  Inspired by our love for the classic bourbon cocktail, this robust brown ale is brewed with orange peel and Hersbrucker hops, which naturally have orange-like flavors. Fresh cherry puree is added towards the end of fermentation, then the beer is aged in bourbon barrels with aromatic bitters. The rich, caramel malts and fruity, herbal notes complement the bourbon flavors and slightly bitter finish making this a truly complex and satisfying beer.
Availability: Year-Round • ABV:8.3% • IBU:45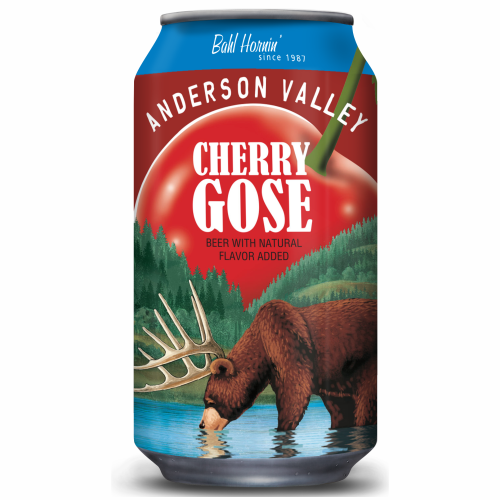 Cherry Gose – Ale with Natural Flavor Added
A complex and refreshing Drinking Experience.  Brewed with the juice of Montmorency sour cherries from Michigan, this kettle-soured beer is a burst of flavors and aromas. Bright cherry flavors mingle with the salty tartness of the Gose to create a uniquely complex and refreshing drinking experience.
Availability: Year-Round • ABV:4.2% • IBU:12
Blood Orange Gose – Orange Ale
Tart, Refreshing Wheat Ale.  Our Blood Orange Gose is an expression of how great a kettle soured beer can be. A careful hand during the souring process and liberal additions of blood oranges during fermentation impart tangy citrus notes that complement the bright gose flavors, creating a complex and sessionable ale perfect for any occasion.
Availability: Year-Round • ABV:4.2% • IBU:12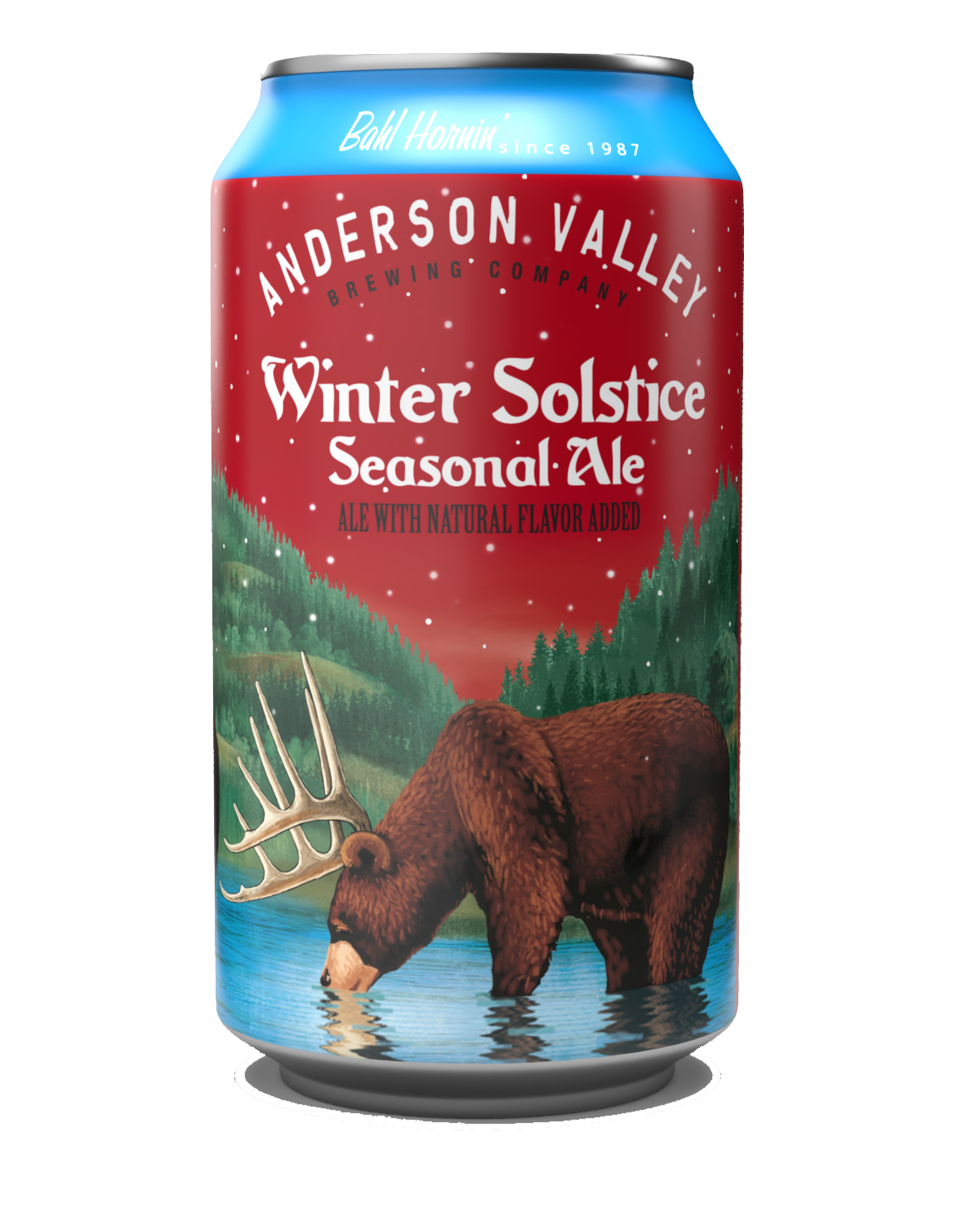 Winter Solstice – Ale with Natural Flavors Added
An always anticipated seasonal favorite, the Winter Solstice is our take on the classic style of "winter warmer." Boasting a deep amber hue and rich mouthfeel, its creamy finish will lift your spirits. Hints of toffee, spice, and caramel tease the senses making this the perfect ale to share with friends and family during the cold days and long nights of winter.
Availability: October-January • ABV:6.9% • IBU:6