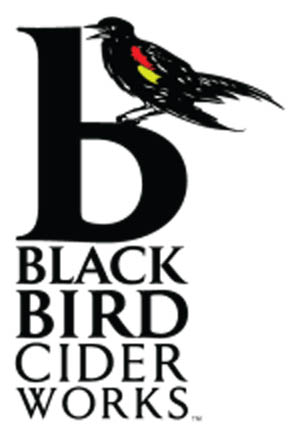 Blackbird Organic Ciders
BlackBird Cider Works founder & cider maker, Scott Donovan, became interested in hard ciders after living in the beautiful Puget Sound area of Washington State and discovering the craft ciders of that region. Originally from Upstate New York, he returned to Rochester, NY in 2005 in order to fulfill his dream of establishing his own hard cidery.
After working for several years on building up an orchard to supply the cider apples, renovations on a New England style orchard barn began. In 2011, the construction was completed and BlackBird Cider Works was established as a fully-licensed farm cidery. In just the few short years since then, our operation has grown to offer over a dozen hard cider varieties, including several international award winners. We pride ourselves on the quality of our products and are always working with one goal in mind: to make the best hard cider out there!
Check out our selection of Blackbird Ciders below!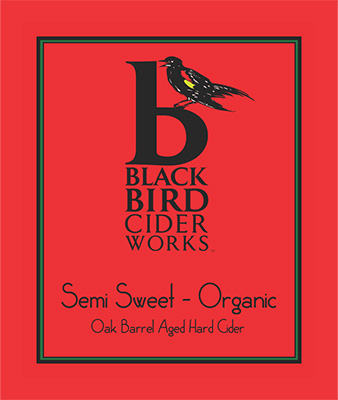 Semi Sweet Cider
Crafted from organic apples, this cider exhibits a honey apple bouquet and a flavor profile that includes notes of peaches and pears. Aged in French oak barrels, this cider has a very smooth texture.
Availability: Year round • ABV:6.2%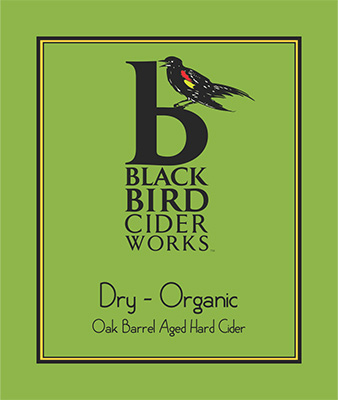 Dry Cider
This cider is crafted with a blend of organic apples. It exhibits smoky and woody notes with a citrus finish. Aged in French oak barrels resulting in a dry wine-like profile.
Availability: Year round • ABV:6.8%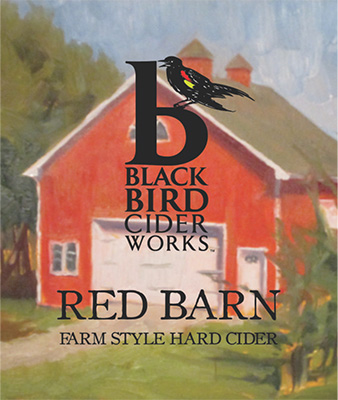 Red Barn – Still Cider
This hard cider is crafted with a blend of 8 apples and wild fermented. This sweet cider has an apple and woody bouquet with a clean and refreshing taste and rich, complex apple flavors. Perfect session beverage on a hot summer day. One of our best sellers in the BlackBird tasting room.
Availability: Year round • ABV 4.8%