Yellow Belly Cider
After we started making fresh, raw, unpasteurized, organic apple juice, we noticed a trend. Many of our customers for fresh cider were home brewers and wanted our fresh organic apple cider to make small batches of hard apple cider. Then we noticed that these same brewers were entering their brews in the Minnesota State Fair brewing competitions and regularly winning first, second, and third place. We realized we had something special here, so we decided to jump in to the world of making hard apple cider.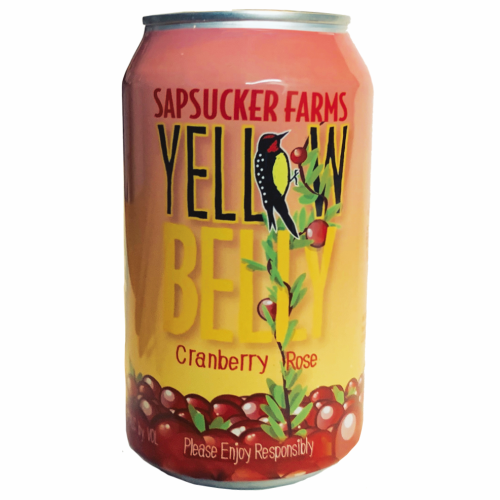 Cranberry Rose – Hard Cider
This beautiful, slightly pink cider has a distinct apple flavor with just a bit of bite from the fresh cranberry juice from a fellow farmer in Wisconsin.  This cider is semi dry and with a crisp, tart cranberry accent that complements the apple flavor.
Availability: Year round • ABV:5.5%
Barrel-Aged – Hard Cider
Yellow Belly Barrel Aged cider is our the highest-award cider, earning a 2017 GLINTCAP Gold medial in the wood-aged category, 2016 US Open Cider Cider championship Gold medal for wood-aged category, and a 2018 GLINTCAP bronze medal in the wood-aged category. Our cider is aged in freshly emptied bourbon barrels. The result is a pristine, semi-dry cider with a fresh apple flavor,  with a mild bourbon and oak finish. Tastes a lot like an apple dumpling with bourbon sauce.
Availability: Year round • ABV:6.5%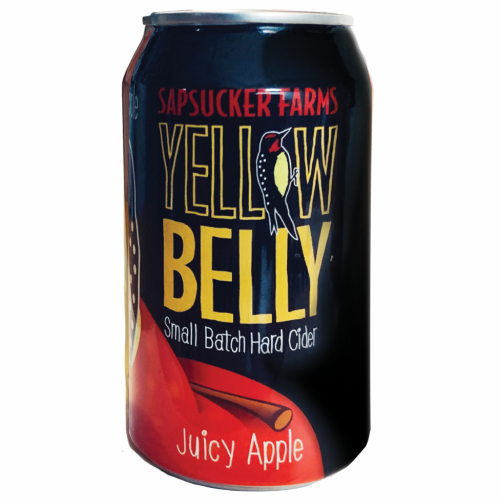 Juicy Apple – Hard Cider
Our original cider, introduced in February 2015. Made with a blend of over 80 different varieties of apples, grown on our farm and from other Minnesota orchards. It is a refreshing semi-sweet cider that tastes like a bite of a fresh, juicy apple. Not too sweet, not too dry.
Availability: Year round • ABV:5.5%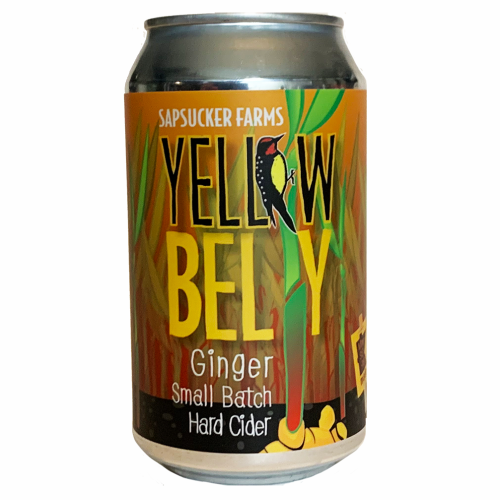 Ginger – Hard Cider
Don't tell a Minnesota farmer that ginger can't be grown in this state. Not only do we grow apples, we also grow the ginger used in our Yellow Belly Ginger cider. While ginger is a powerful spice, we don't let the ginger overpower the taste. Yellow Belly Ginger Cider is semi dry with a semi-dry cider with a nice balance of apple and ginger flavors, with a very subtle citrus finish.
Availability: Year round • ABV:5.5%