Schilling Ciders
Schilling Cider produces premium and delicious hard cider for your drinking pleasure. We craft a distinguished product using locally-sourced ingredients and share our cider with you in aluminum cans to reduce our impact on this world. Our ciders, like our philosophy on life, are very nonconformist. This out-of-the-box thinking enables our creative juices to bring you new styles of cider that have never been offered before!
Check out our selection of Schilling ciders below!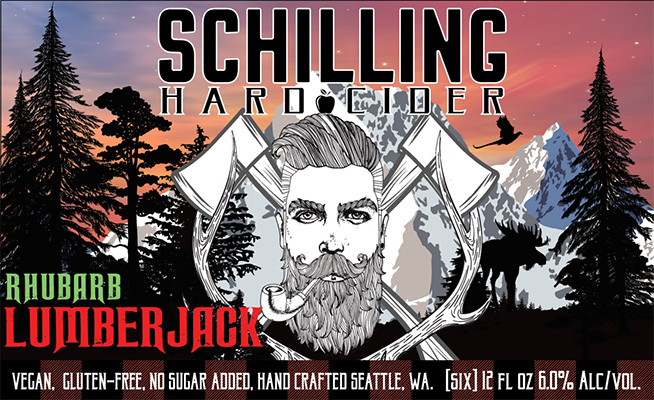 Lumber Jack -Rubarb
This axe-swinging Lumberjack will make you want to get lost in the woods! He's earthy, rugged, and just the right amount of dry. But, underneath all of that rough and tough, he's as sweet as an early autumn pear.
Availability: Year round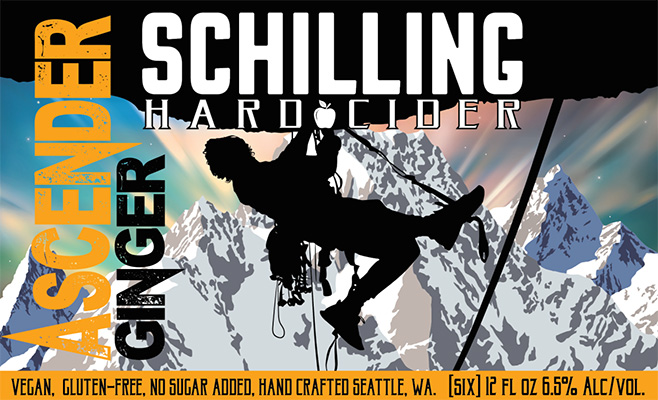 Ginger Cider
Fermented with fresh California ginger this cider has quite a bite but a smooth finish.
Availability: Year round • ABV:6.5%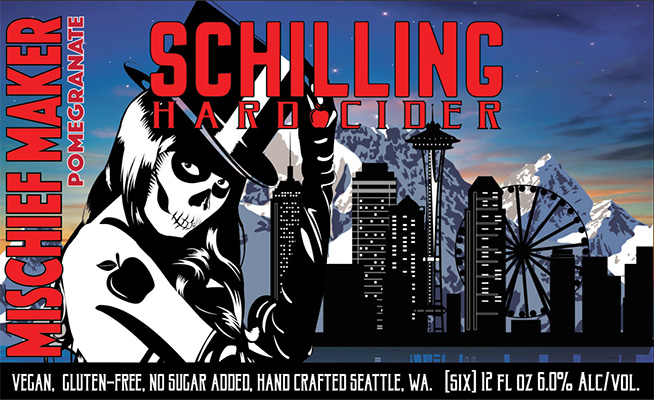 Mischief Maker – Pomegranate
Need a partner in crime for a night on the town? Or, maybe a friend to help cause a little mischief? The Mischief Maker is your girl! She's edgy with a tart bite of Washington Cranberry and bold California Pomegranate. Refreshing and never too aggressive, she's the perfect balance between trouble-maker and secret-keeper.
Availability: Year round
Grumpy Bear Cider
Availability: Year round • 5.0%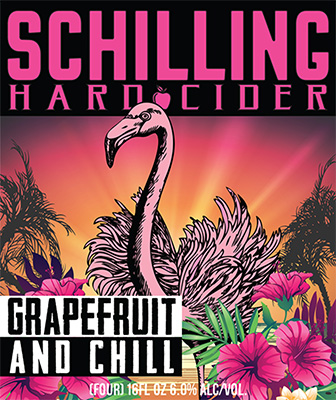 Grapefruit and Chill
In previous years, Schilling used grapefruit and lime peel to create a bitter, earthier cider. This year, Schillinghas increased its chill factor by using less peel and more fruit. Grapefruit & Chill is an airy blend of bright, tart, pink grapefruit that is perfectly balanced with the sweetness of the apple. Schilling Cider CEO, Colin Schilling says, "Inspired by the radler style beers, Grapefruit & Chill is what I call a Northwest Session Radler – half the sugar and twice the ABV!"
Availability: Limited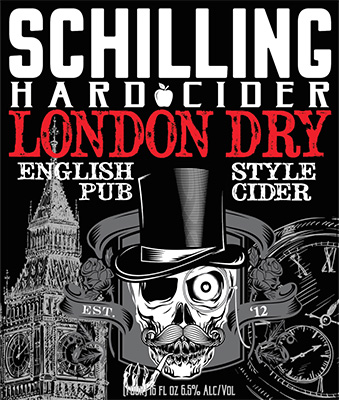 London Dry – English Pub Style Cider
How does a Northwest cider company make an English Pub Style Cider so perfectly? Well, unlike Mr. Holmes, we are going to let that remain a mystery. However, we will tell you that our London Dry cider is bone dry, apple forward, and highly refreshing!
Availability: Year round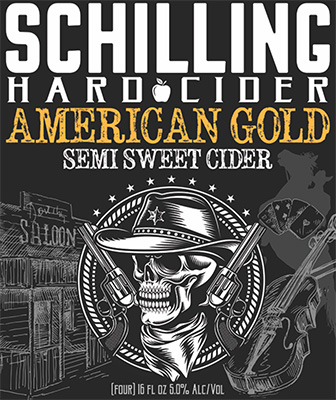 American Gold – Semi Sweet Cider
Just like the pioneers and adventurers who were brave enough to move west in search of gold and new opportunities, we too believe the American Dream lives on in our abilities to create our own, individual, frontiers.
So crack open a wonderfully balanced, crisp, and apple forward Schilling Cider Maker's Select American Gold, and start exploring!
Availability: Year round