Schilling Ciders
Schilling Cider produces premium and delicious hard cider for your drinking pleasure. We craft a distinguished product using locally-sourced ingredients and share our cider with you in aluminum cans to reduce our impact on this world. Our ciders, like our philosophy on life, are very nonconformist. This out-of-the-box thinking enables our creative juices to bring you new styles of cider that have never been offered before!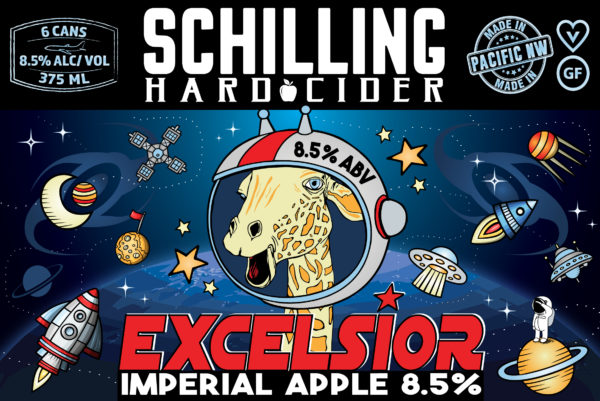 Excelsior
Ever upward! Superior Quality. Schilling has made the only imperial 6 pack of ciders in the nation. Excelsior combines Washington fruit with traditional heirloom bittershaps for a perfect semi sweet cider.
Availability: Year round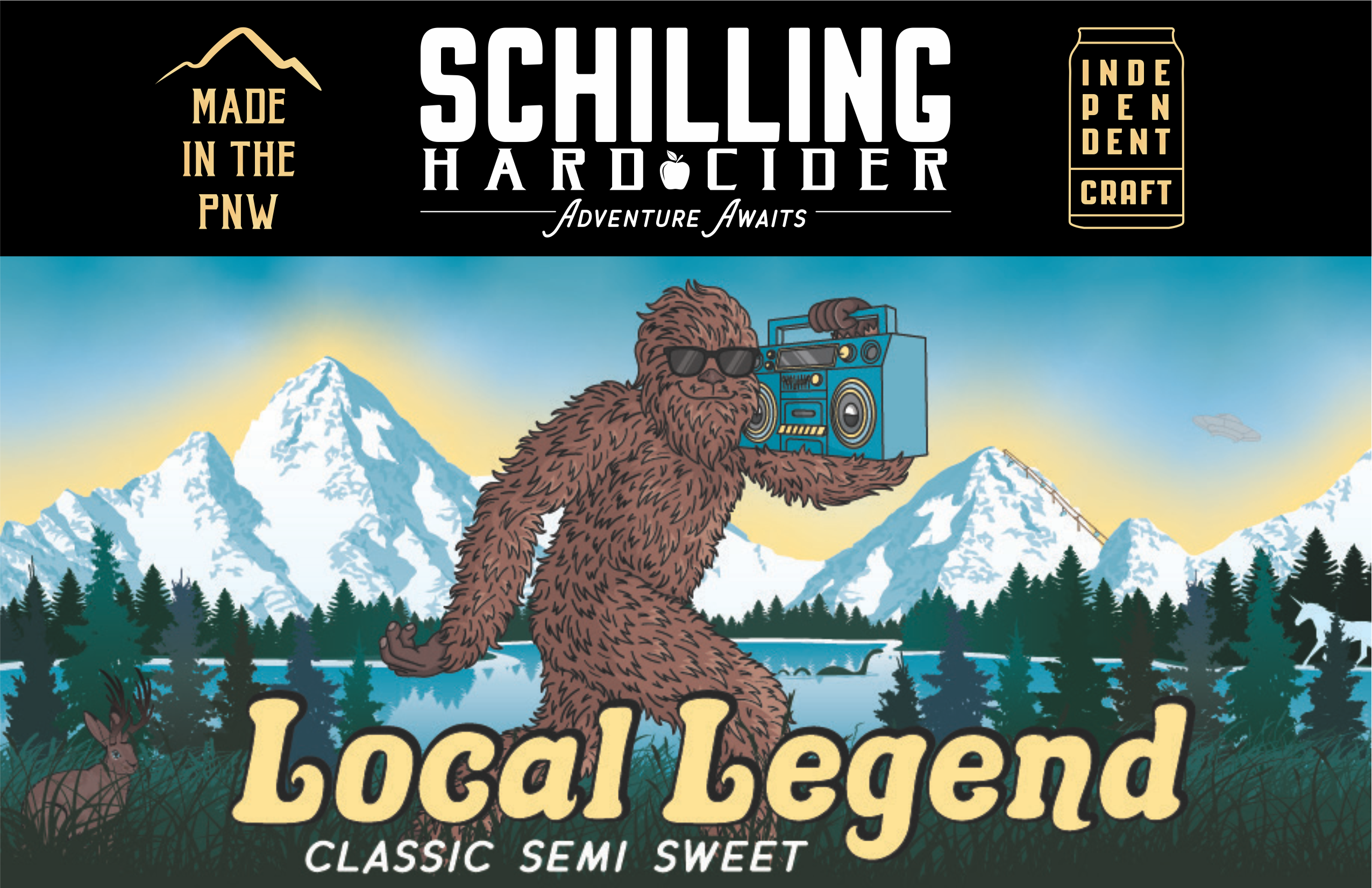 Local Legend
A classic semi-sweet cider brimming with heritage apples. Never miss a beat with a legend as light and refreshing as a cold mountain creek. Nuanced yet approachable, this legend is waiting to be discovered. Tasting is believing. Legends aren't born…they're made!
Availability: Year round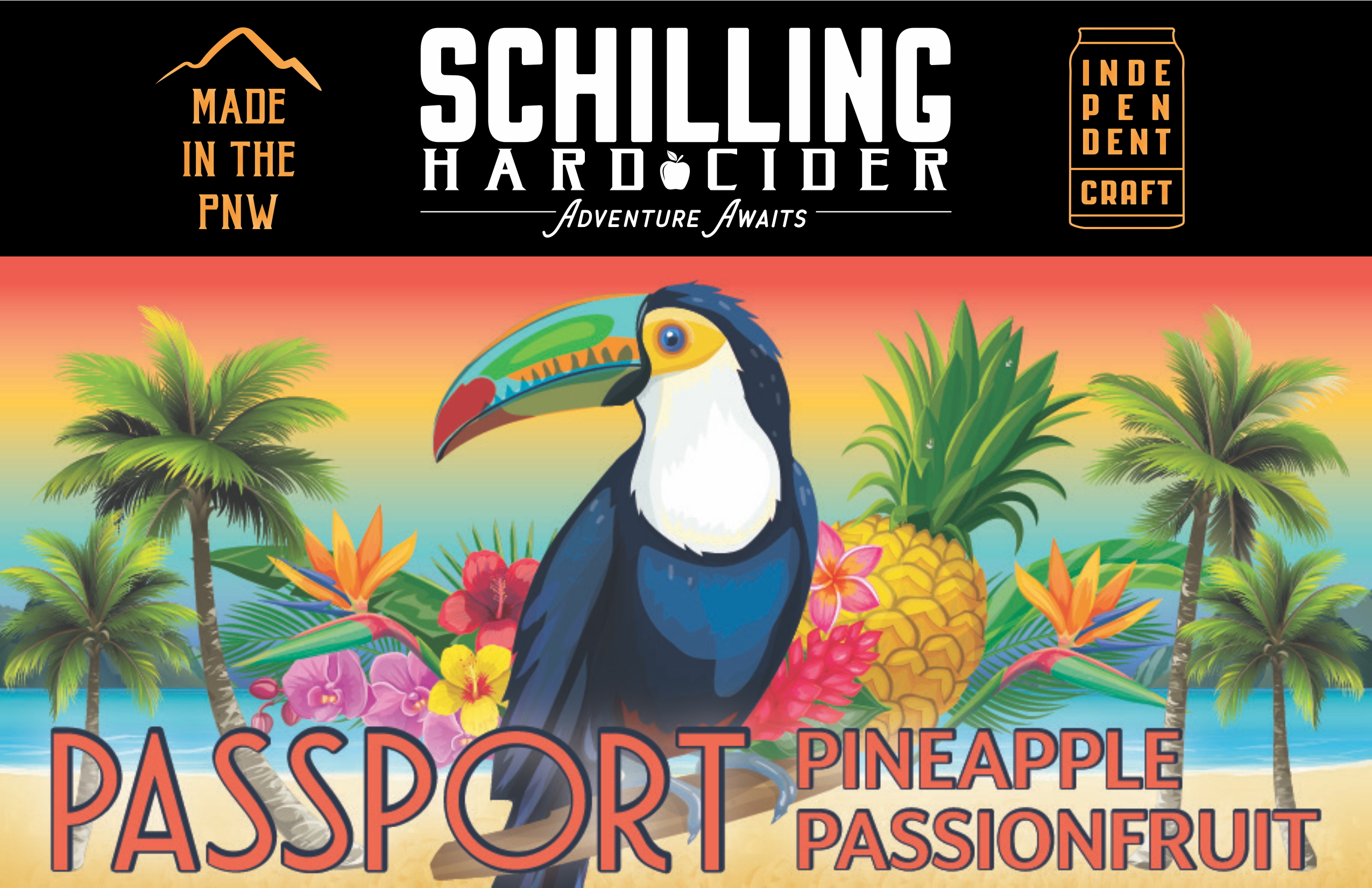 Passport
A tropical journey into unfiltered territory, ripe with lush pineapple and passion fruit.  The forecast calls for clear skies and hazy cider on your trip to juicy paradise, so sit back, relax, and leave your worries behind.  This passport is perfect all year round!
Availability: Year round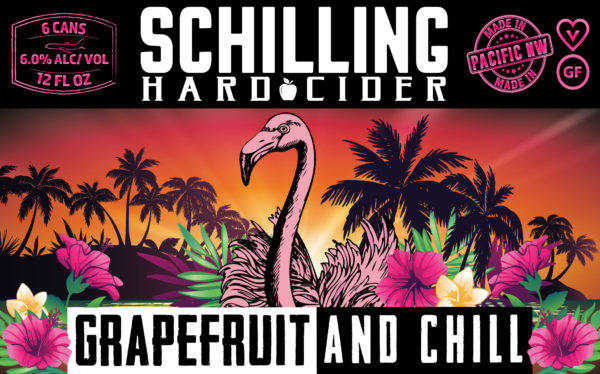 Grapefruit and Chill
In previous years, Schilling used grapefruit and lime peel to create a bitter, earthier cider. This year, Schillinghas increased its chill factor by using less peel and more fruit. Grapefruit & Chill is an airy blend of bright, tart, pink grapefruit that is perfectly balanced with the sweetness of the apple. Schilling Cider CEO, Colin Schilling says, "Inspired by the radler style beers, Grapefruit & Chill is what I call a Northwest Session Radler – half the sugar and twice the ABV!"
Availability: Year round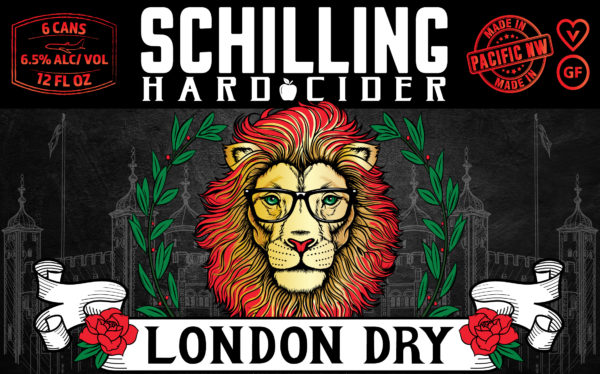 London Dry – English Pub Style Cider
How does a Northwest cider company make an English Pub Style Cider so perfectly? Well, unlike Mr. Holmes, we are going to let that remain a mystery. However, we will tell you that our London Dry cider is bone dry, apple forward, and highly refreshing!
Availability: Year round
Variety 12 pack
Contains: 3 Cans Passport, 3 Cans, Grapefruit, 3 Cans London Dry & 3 Cans Seasonal
Availability: Year round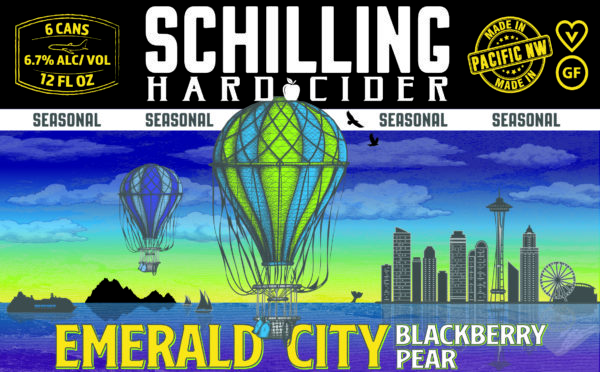 Emerald City
A gem of a destination that is no longer fantasy.  Dear witches and warlocks, this cider is rich, balanced ,and berry intense. Crafted from fresh-pressed apple, blackberry, and pear juice, this potion whispers tales of an epic journey. Get lost in the clouds and let Emerald City whisk you away to the wonderful world of Schilling. Pull out your wand and cast a spell to summon this cider to your doorstep!
Availability: seasonal in package Jan-April, year round draft
Chaider
A nationwide seasonal favorite, our chai is a collaboration with Kinglet Teas in Portland, OR and is packed with organic, rich, delicious spices.
Availability: Seasonal September- December
Big Zesty
To all you sunset-seekers, get-outta-towners and relaxed rendezvousers, welcome to the Zest Coast – this cider is for you!  Home of the ultimate partyin', good -time havin' beach-vibin' Koala: me – Big Zesty.  This cider is the real peel, the perfect harmony of sweet guave nectar and tangy lemon juice.   Don't worry, be happy because a simple sip of this tropical paradise can transport anyone to my island lifestyle.  Here we can koozie up for some koala-ty time.  Take it from me, there is sunshine in every can.  So squeeze the day, let the good ties roll because it's always 5 o'clock somewhere.
Availability: Seasonal May-August