Number Twelve
Urban Winery making Ciders in Minneapolis.  Reinventing tradition one cider at a time.  Long ago, founders Steve and Colin spent summer afternoons stealing apples from the neighbors' trees.  Their rebellious bound forged a shared passion for apples and a combined 38+ years of cider-making.
Black Market -Semi Dry Cider
Our take on an English Classic: Semi-Dry Cider from local apples + black currants.  A gold medal winner that continues to be a top seller.   Tasting Notes: Rich, jammy aroma, crisp black currant.   Featured Apples: Chestnut Crabapple, Cortland, Empire, Fireside, Jonagold, McIntosh
Available: Year Round • ABV:6.8%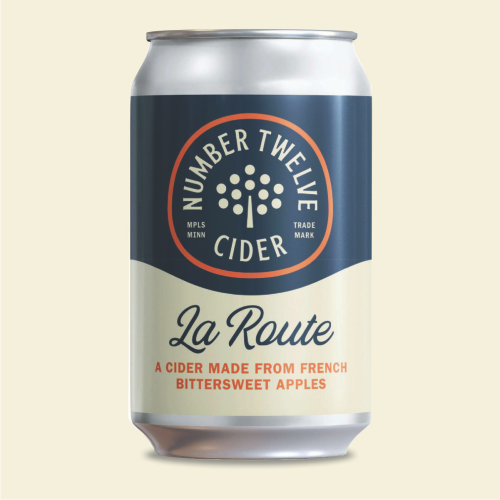 La Route – Semi Dry Cider
A rustic, semi-dry, country-style cider with a tannic backbone.  Made from French bittersweet apples.  Tasting Notes: Rustic, Hints of toffee & dried apricot.  Featured Apples: Amere de Berthecourt, Beden, Bisquet, Brairtot, Binet Rouge, Frequin, Douce Moen, Medaille d'or & Michelin.
Available: Year Round • ABV:7.4%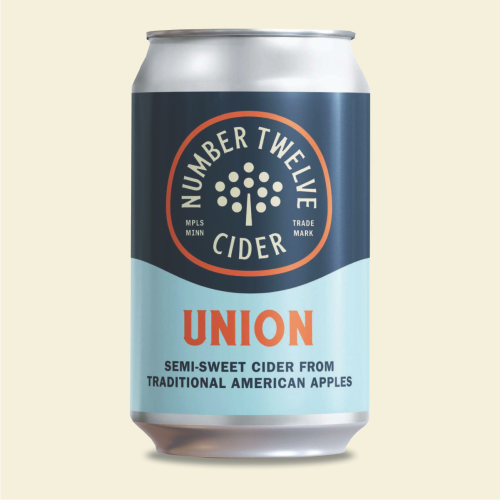 Union-Semi Sweet Cider
A Modern, Semi-Sweet Cider from traditional American apples.  For Every Day + Every Person, a true crown pleaser.   Tasting Notes:  Tropical, hints of pineapple, banana & grapefruit.  Featured Apples: Jonathan, Jonagold & Northern Spy.
Available: Year Round • ABV:6.2%