Maiden Rock Cidery
Maiden Rock Winery & Cidery is located in Stockholm, WI. Started by Herdie Wiersma and His wife Carol the winery started as a hobby. He started as a homebrewer with the purchase of a wine starter kit around 2002. Several years before then, however, Herdie and his wife Carol Wiersma had purchased an 80-acre farm outside the village of Stockholm, Wisconsin, to establish an apple orchard.
The apple varieties they planted included a number that are more often grown in southwestern England and were suitable for the production of hard cider and wine. Since then they have been producing some of the best ciders and wines in the country. There ciders often sell out and consumers have to wait for another batch!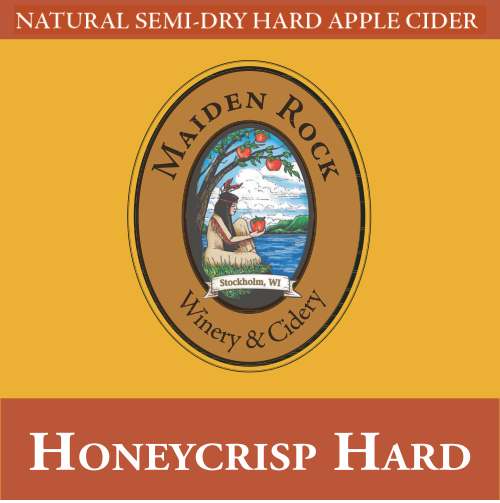 Honeycrisp Hard – Natural Semi-Dry Hard Cider
Like the apple that is its namesake, Honeycrisp Hard™ apple cider is distinctive, snappy and sassy. It tickles the palate with a crescendo of subtle flavors and a crisp, lingering finish.
Availability: Limited/Year-round • ABV:6.8%